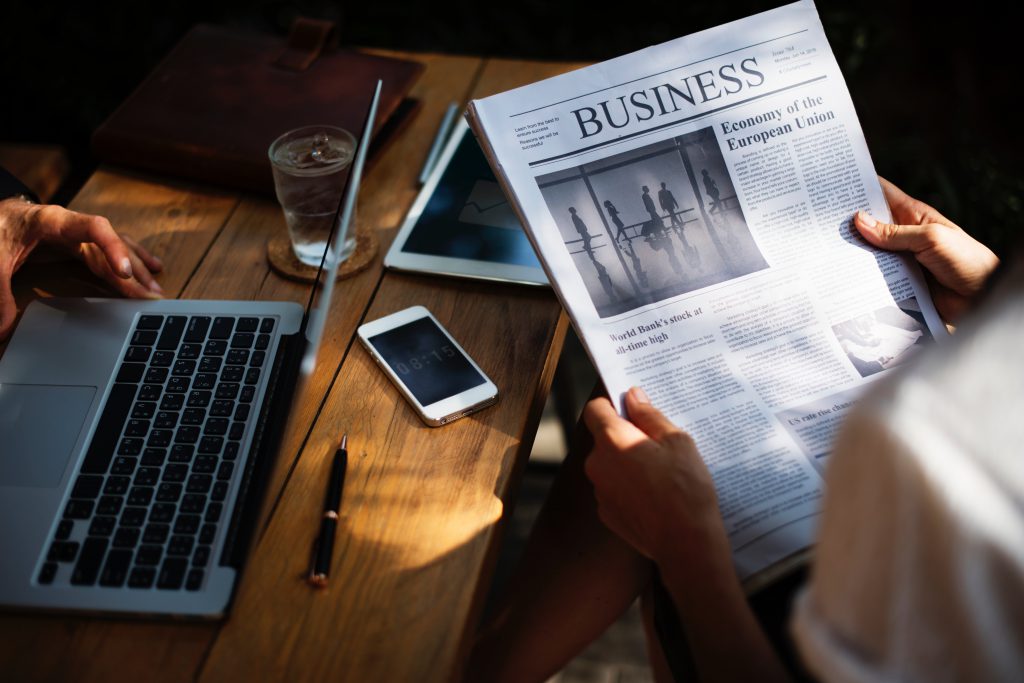 Maybe you've decided "enough is enough" – you're going to quit your job and be your own boss for a change. Or perhaps you want to switch careers altogether but do so on your own terms. Maybe you're just kicking around the idea of starting your own business. Whatever your reason for considering self employment, I'm glad you're here!
According to the Bureau of Labor Statistics (BLS), "15 million people were self-employed in 2015, or 10.1 percent of all U.S. workers." (Bureau of Labor Statistics) That's a lot of people who've taken the plunge into the wild world of self employment. So why not you?
There are a lot of options to pursue and the list below only scratches the surface. People are finding a lot of ways to harness the power of the internet to make a living from home in fields like sales, telemarketing, internet marketing, freelancing, customer service and more.
And it's not limited to just internet related industries. ANY business can be grown online, and many people are learning how to do just that! (more details below…)
The list that follows are just a few ideas I found to be some great self employment opportunities. However – if done right, any self employment endeavor can be successful so if you don't see something on the list that appeals to you, don't sweat it! So find out what makes you tick and find a way to make a living from it!
If you have ideas in mind already, this program can help you build a website and market it to the masses!
Ok – on to the list!! These are in no particular order…
---
1) Buy and Sell Stuff
I love this one because it's easy to get started. I didn't say it was easy to make money doing it, but it's not hard to figure out what to do. You simply buy items from garage sales, thrift stores, free classifieds, under priced Craigslist items etc.and resell them for a hefty profit. Many people are making a lucrative living doing this, as long as you know what to look for. Higher end items are the way to go, like computers, electronic equipment etc.
---
2) Uber Driver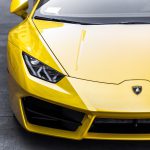 If you love driving and talking to people – consider being an Uber driver! To be an Uber driver you need a car that's less than 10 years old and you're ready to roll. Driving for Uber offers a lot of flexibility since you schedule when you want to drive to earn money. I use Uber a lot and love it.
I always engage drivers in a conversation about the job and found that many do it full time, and others do it just to earn some cash on the side. Either way, it can rake in a nice living if you put in the hours. Click here to learn more about other driving job opportunities like truck driving, grocery delivery and more.
---
3) Internet marketing/Blogger
Do you have a favorite hobby you just LOVE talking about…believe it or not, you can make a great income just writing about this favorite past time of yours! You can earn money by starting a blog or Ecommerce site.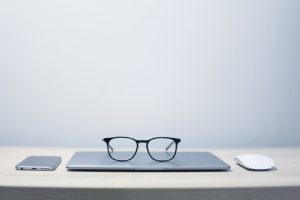 For example, if you love training dogs you can create a website about dog training and discuss your experiences and offer your expertise to those looking to learn about this craft. YOU get a chance to talk about something you love, and the visitor who visits your site receives valuable information.
You earn money by having ads on your pages, or by promoting products on your site. If the visitors purchase anything from the vendors on your pages, you'll receive a commission.
For this article, I'm lumping internet marketing and blogging together, even though there are differences between the two. Internet marketing can also be called "Affiliate Marketing" and involves building a website and promoting other people's products on it. If they buy the product from your site, you get a commission.
With blogging, a website is also needed but the format and focus is different than in affiliate marketing in that people write about a particular topic or niche they are interested in. Advertisers can place ads on the site and the website publisher gets a certain amount of money when visitors to the site click on the ads. This is called "pay per click" and the amount paid out for each click is often just a few cents…but with enough visitors to your site (like THOUSANDS per month), the revenue can really start to ad up!
Blogging also involves engaging visitors by requesting comments and inviting more dialogue. Many who make a living online use a combination of affiliate marketing and blogging, which is a great one-two punch and can haul in a lot of money if done correctly.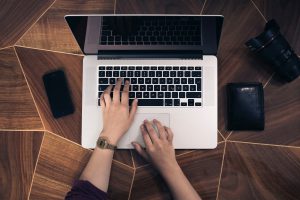 To find out about the program I recommend to learn about internet marketing/blogging, see this article.. It's called Wealthy Affiliate and it's helped me learn all I need to run an online business. As you probably deduced by now, I write a blog about all things related to self employment.
In it, I provide information for people and, on occasion, I get commissions for products sold on my site…I love doing this because I love the topic and I can work on the blog whenever I have time.
To be transparent, I have not yet quit my day job…but I'm working on it! I'm seeing success and my goal is to be completely self employed in the next year…two at the most. I'll keep you posted on my progress! I may end up doing a combination of different self employment options at some point to make a sweet full time living.
More on being self employed and setting goals can be found here.
I hope you are thinking of things YOU can write about as well…if you have any favorite hobbies, a job your good at, raising kids, offering relationship advice, being a life coach, reviewing the latest cell phones, creating crafts, and the list goes on.
It can be a lot of fun, especially if you're passionate about the subject you're writing about. What you choose to write about is ENTIRELY up to you which makes this an appealing option for a lot of people looking to edge their way into being self employed.
---
4) Repair work 
If only I had more experience in this…I repair my own cars and tackle a few household projects, but I'm no Pro!
So if you have better skills than I do in fields like auto mechanics, home repairs, appliance repairs, computer repair, small engine repair and more, you have a chance to tap into a great market, especially if you can offer going to their home or business to do the repair.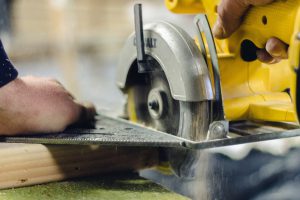 Try to stand out from the crowd by offering something different than the competition, like being a mobile service, or working after hours/weekends, offering more specials (first repair at 50% off etc.), or whatever comes to mind.
You can start by using your own tools and once you start getting some steady business, you may want to invest in better equipment for the job.
Market your business through Craigslist, Free Classifieds, the local paper, word of mouth, and by building a website. If you have a name for your business in mind, see if the domain is available below! You can get two FREE websites through SiteRubix and Wealthy Affiliate (which works in tandem with SiteRubix) can teach you HOW to promote your site online and grow your business!
Type in your preferred domain name below to get started!
---
5) Firewood Business
If you love being outside and working with your hands, this may be a good fit for you! I burn wood in my own home and have ordered firewood from a guy who did this full time. I picked his brain on how he made his living doing this.
He had a pickup, a trailer that held exactly one or two chords of wood, a wood splitter, and his chainsaw…that's it! He DID spend money on a quality motorized wood splitter because it is such an integral part of the business. But a lot of what makes this business work is simply being willing to work hard.
How to find the firewood? He charged slightly less than the competition and said he was very busy trying to keep up with demand! He found affordable firewood to sell through friends and family, as well as under priced firewood from Craigslist. He also paid the National Service Forrest pass (this is Oregon) for a nominal fee, and was able to get a few chords of wood there as well.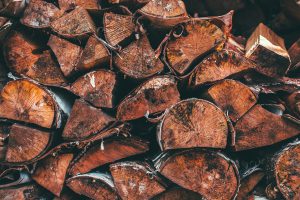 He also contacted tree trimming services and logging companies to let them know he was available to get wood from them when they needed to get rid of it!
He then cut and split the wood himself and stored it in a large pole shed in his property.
He kept the green, unseasoned wood on one side of his property and the seasoned wood that was ready to burn, on the other side of the shed which he sold to customers.
How to Sell the Wood? He marketed the firewood through Craigslist, and reached out to his friends/family on Facebook, creating his own business page. He had not yet developed a website when I last spoke to him.
It was brilliant! He said the work can be somewhat seasonal as a lot of people are wanting to buy firewood in the Fall or Winter when they really need it vs planning ahead and buying it in the off season (spring/summer).
He supplemented this income by building and selling wood furniture during the times of the year when people weren't buying firewood as regularly.
---
6) Pet Sitting Service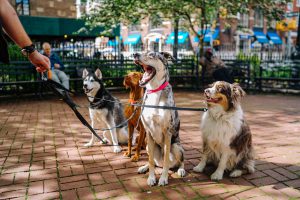 Do you love animals? And by animals this can include cats, dogs, reptiles, fish, etc etc…This is a GREAT option if you do!
Offering to watch other peoples pets in their home while they are at work or on vacation can be an awesome source of income. It can include dog walking, house sitting, pet outings, feeding/watering pets, giving medicines etc.
All you really need to get started is a way to get to people's homes, either by car or by using public transportation.
You can advertise on Craigslist for FREE, posting an ad on social media (facebook, twitter etc), or by connecting with local veterinarians and animal shelters.
I discuss how to start a pet sitting business in more detail here.
---
7) Be A Tutor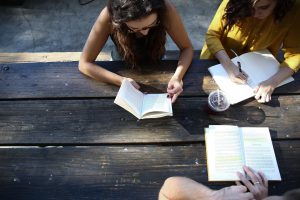 Do you have the gift of gab? Do you have a skill explaining things? If you happen to love teaching, this can be a fun (and lucrative) way to make money. You can be a tutor in any academic subject, music, instruments, voice, english as a second language and more.
Depending on your area of interest, you can get the word out by contacting local schools, job boards, colleges, to let them know what your credentials are and what you offer.
To advertise, tell EVERYONE you know…friends, family etc. as this can go a long ways in quickly building your business. You can also advertise for free in the services section of Craigslist or add a facebook page with your new business on it. As always, consider creating a website outlining all the different services you offer.
---
It's All In The Marketing!
Regardless of what business you choose to start, finding the right marketing strategy is key! There are dozens of ways to grow your new business:
Word Of Mouth – tell everyone you know about your business! It's still a great way to get your business off the ground and you have the support of those who already know and trust you!
Craigslist – FREE advertising is awesome! And lots of people use Craigslist every day.
Local Newspaper – People love reading the newspaper and perusing through the ads. It's a great way to corner your local market.
FREE Classifieds – another great affordable way to advertise! Here is the link to the site.
Build A Website – Having a strong online presence can kickstart your business like none other. Even if you know nothing about building a website, there are many programs out there than can get you started. The one I use and recommend is called Wealthy Affiliate. It's an online platform dedicated to teaching business owners how to grow their business online. It's comprised of nearly a million other fellow business owners…you can get started for free and then pay less than $1/day. You get 2 FREE websites when you sign up!
Read a Review Of Wealthy Affiliate Here
---
Final Thoughts
I've really only scratched the surface here – I hope by now a few ideas have come to your mind on what self employment opportunities best suit YOU! There are ways to make any business work if the desire is strong enough. And if you're here reading this post, chances are good that you've been giving being self employed some serious thought. Am I right?
As with any new self employment venture, research research research! There is a lot of information out there and it can be overwhelming to know where to begin. I talk more about how to begin a new business here.
To read more about the program that has taught me how to run and grow my business, Click here. It's free to get started so you have nothing to lose! It can help you grow your business as well, regardless of what it is.
I'm so glad you stopped by – please leave a comment below if any of the above ideas stand out for you, or if you have thoughts on how to start you own business.  Thanks!