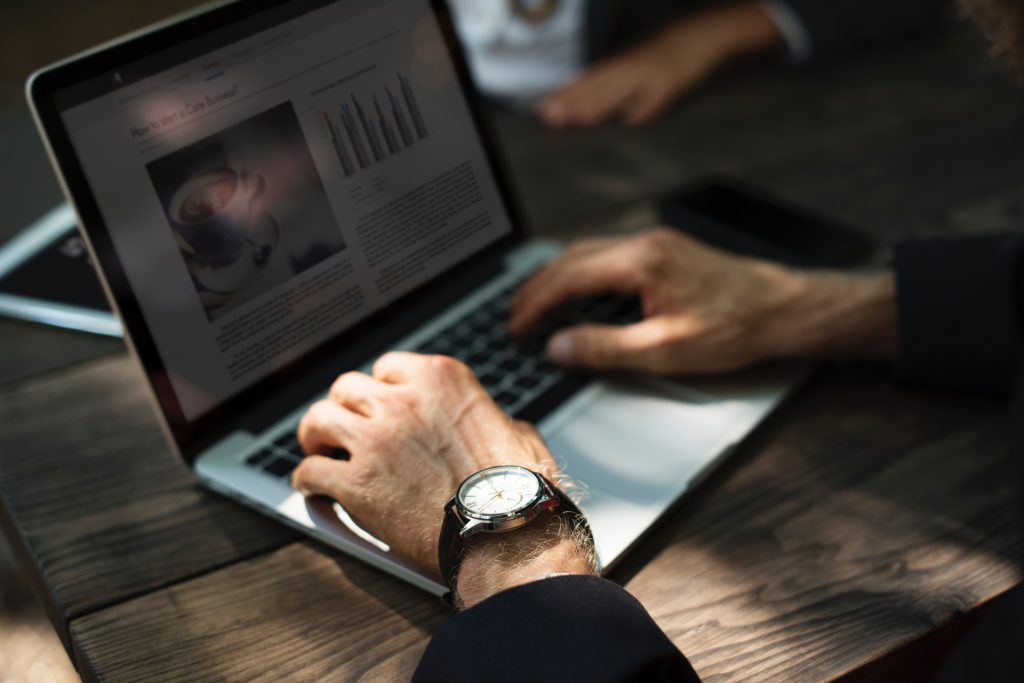 So you've gotten your business off the ground…you've laid the foundation, you're getting a few customers, and you're starting to realize it's potential. But it's likely you're also realizing it takes time to build a sizable customer base.
What if I told you there are over 2 billion people online, and you have access to all of them. Yeah it's true! But it's not as easy as cranking out a website and watching customers stream on in…it takes a bit of marketing know-how, and patience.
So how DO you access even a fraction of all those people online? I'll outline a few ideas below. Nearly all of the methods below will be FREE and, while others are not, they are well worth a few bucks a month! I'll finish with what I believe is the best way to grow your business online.
All of these advertising ideas can be applied to ANY type of business, whether you're selling physical or digital products or are in a service industry.
Alright – lets take a look!
Craigslist 
I have recommended Craigslist a lot on this site because not only is it FREE, but millions of people use Craigslist every day! Who wouldn't want to the power of something like that?
No matter what your product or service is, there is a section of Craigslist that'll work for you. Also – you're able to target your local demographic where most of your customers will be. Check it out.
Facebook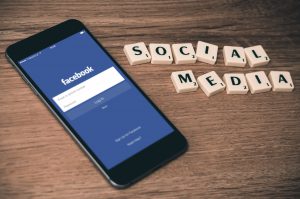 As with Craigslist, it's free to set up, and that is SO helpful when getting your business established and funds are in short supply. Here's how it works…
Set Up An Account – if you don't want to use your personal account that's fine, just set up a new account just for your business.
Create A Page With Pictures And Description Of Your Business – Add your website URL if you have one, or just use Facebook
Create An Ad For Your Business – This will not be free, but once you create an ad, you can budget however much you want to spend per day. Also, you can target when you want to advertise, and to which demographic. When you set up your ad(s), Facebook will help guide you through the process.
Free Classifieds
Another great free resource to advertise your product or service. And you can target your local area. To learn more, visit the FreeClassifieds website.
Contact Local TV or Radio Networks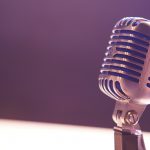 Depending on your business, contacting your local networks can provide you with incredible numbers of new and instant customers.
Introducing yourself and making a good impression can go a long way to boost your customer base.
Also, they may want to contact you for future stories they're covering if it's related to your product or service.
Build A Website For Your Business
I hope a few of you are still reading….:) Honestly it's not as bad as it sounds! I have no problems confessing I'm not "tech savvy" and could not possibly build a site on my own, figuring out HTML etc. Nope – not my thing…If it's not yours either, don't worry there are a ton of pre-made website templates just waiting for your content.
There are a lot of website hosting providers out there for big or small businesses. You'll find that many of the services are free or just a few bucks a month and it can pay off big time once you get established online!
An exhaustive online search for best website hosting will pull up A BUNCH of options for you, an overwhelming number I might add! But I've compiled a smaller list here which are suitable for any size business.
---
So You've Built A Website…Now What?
After you've built your website, it doesn't just magically attract customers…but wow wouldn't that be nice!?
There's a bit of online marketing know-how that's needed for getting people to actually visit your site in larger numbers, and this is where many people get stuck.
So how DO you get people to visit your site? There are many ways – some of which are free and some that cost money, but you can use either or both. Let's take a brief look at Free and Paid online marketing methods.
1) Free Online Marketing Methods: Any time you can get people to your site for FREE it's a major bonus! The only drawback is that it can take some time to make this happen…but it does happen with persistence.
When you build a website, provide very specific information about your business and use keywords in your description that potential customers will type in the major search engines (like Google, Bing, or Yahoo).
For example, if I own a candy making business in Portland I would try to add words/phrases like "candy businesses in Portland" or "candy making portland" or "where to find candy in portland" and so on.
---
Pictured above is a snapshot of what this search currently looks like in the Google search results. As you can see, it lists businesses at the top (Paid) and the organic (Free) listings below that.
Once the site is published in the search engines (Google, Bing, Yahoo etc) they have their own processes in place to find and rank all the websites. It "crawls" through the sites, scans the content/keywords, and determines what page a website will be on. Using keywords that are specific to your business will help Google "find" your site and rank it accordingly.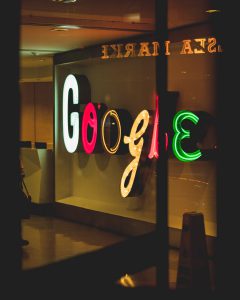 So in the candy business example, the search engines would crawl through it, looking at all of your content, and then rank it among the other websites using the same or similar keywords you're using.
At first you won't likely be anywhere near the first page of the search results compared to more established websites that have a lot of content. But as time goes on, you'll gradually begin moving up – and eventually onto the first page!
This can be complicated stuff to understand, but I hope you're getting at least a basic understanding of how it all works. As you develop your website, you'll learn things like Search Engine Optimazation (SEO), which essentially means setting up your website in a way that the search engines love. There is a lot of information online on how to optimize your site for maximum success.
Just imagine the exposure you can get with first page ranking in Google, Bing, and Yahoo! But again, it takes time for your site to rank and you'll need to keep adding more content to it as you go along.
Adding new and helpful content about your business essentially tells Google (and your visitors) that your site is active and you're providing valuable information. By consistently adding GOOD content, your site will continue to rise in the rankings and hopefully to the coveted #1 spot at the top of page one!
2) Paid Advertising
Another way of getting your business seen instantly online (on top of page one) is through paid advertising. It's called Pay Per Click (PCC). You've probably seen ads on the side or at the top of a page of Google, Bing, or Yahoo. These are businesses (maybe like yours) that are paying for their online advertising space.
People see your ad and click on it if they're interested. You then pay a set amount each time your ad is clicked, which is called a cost per click (CPC). The CPC can range from just a few cents to several dollars so it's important to learn how to target the right customers. Otherwise you can lose a lot of money by attracting only those casually interested in your product with no real intent to buy.
PPC is more expensive than getting ranked organically in the search engines but it gets immediate exposure and, if done right, can pay off big time in that you essentially target customers specifically looking for your type of product or service.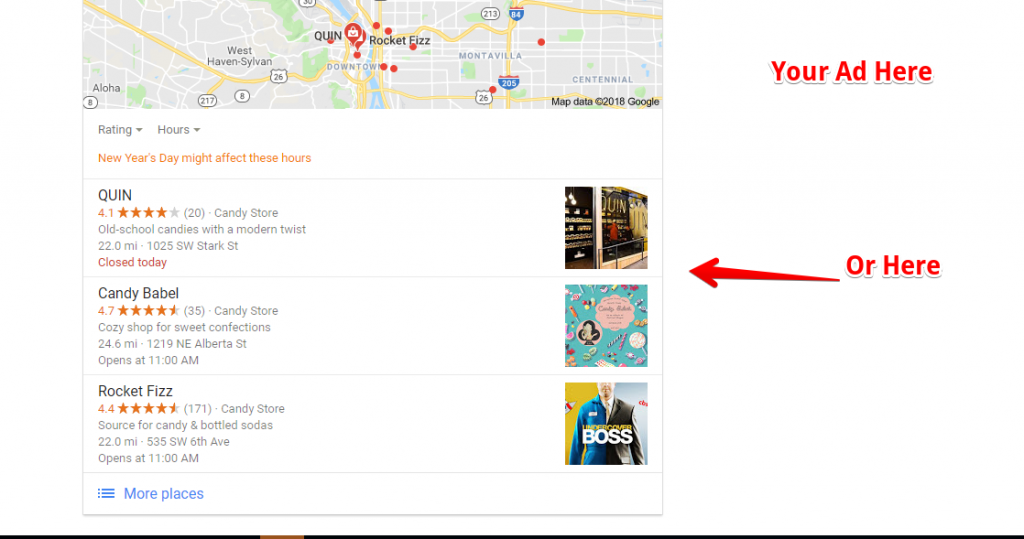 A word of caution – using PPC is not as easy as it sounds! You can lose a lot of money if it's not done right. You'll need to learn how to write the right type of ad, what keywords to use, how much you're willing to spend per day etc. But it's pays off big time if done correctly! You just need the right training on how to use this type of advertising modality.
---
Where To Learn About Growing Your Business Online?
To learn more about how to build and grow a website and how to use PPC, SEO and more, see this program. It's the online training platform that teaches you these concepts and is compromised of nearly a million other business owners like yourself. It's what I'm using to grow my business and it can be an incredible asset to anyone hoping to increase their online presence. It's not just for internet related fields but for anyone in any business.
It's called Wealthy Affiliate and it's been invaluable for me in growing my online blog. You can sign up for free – no strings attached so if you don't think it's for you, you won't pay a cent. If you decide to check it out, they even provide TWO FREE websites (which is how I got started). They work in tandem with a hosting service called SiteRubix which has given me incredible service for years.
If you don't already have a website, think of a domain name for your business and see it it's available below…
To read a review of SiteRubix, click here.
To learn more about Wealthy Affiliate, see my review here.
---
Final Thoughts
There are more ways to grow your business online, but the methods discussed above are the tried and true standards of many a thriving business today.
The combination of PPC and getting organic traffic to your website through SEO (Search Engine Optimization) can be an AMAZING force for your business – being able to harness the power of the internet is more important now than ever! I hope you've learned a few ways to make this happen.
I would love to hear about your experiences in PPC, building your website, or any questions you have. Please leave a comment below. Thanks for stopping by!