If you're like a lot of people, the thought of working from home is an attractive option. Drinking coffee in the quiet of your own home while pecking away on your keyboard (and making money) sounds pretty darn cool, right?
Well working at home IS possible – very possible! According to Wikipedia, the number of people online is over 3.2 billion and that number is only growing each year. That's a huge market to tap into.
Unfortunately there are lot of scammers out there as well, which makes it scary for a lot of people. We've been there, done that! It's so maddening getting excited about an online program that seems legit, only to find out it's a bunch of crap! See our review of a (legitimate) program we recommend here.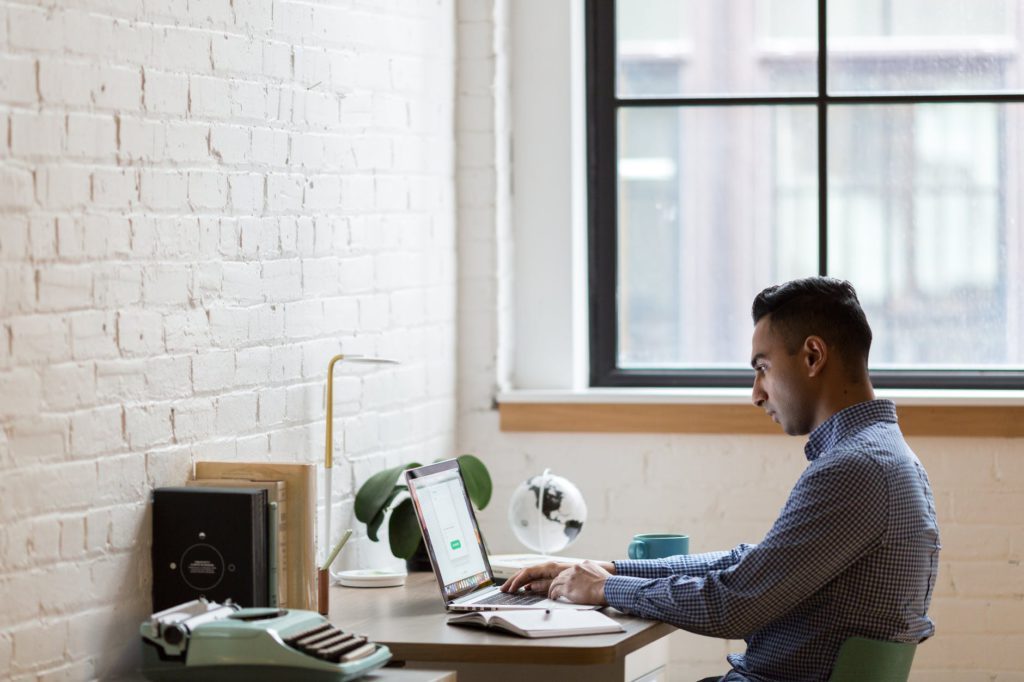 Pros Of Working On The Internet From Home
Freedom! No more boss – YOU are the boss
Flexible Hours – you decide if and when to work
Much less overhead expenses than a brick and mortar business.
Can get started part time until you start generating revenue.
It's simple to get started – a computer and a training platform is all you need to get started.
Depending on what type of business you pursue, you won't need employees to get started – a major money and time saver.
Cons Of Working On The Internet From Home
If you choose to pursue internet marketing or blogging, it can take awhile (a few months or more) to get your business rolling.
No health benefits unless you buy them yourself which, in the US, is expensive. This won't be an issue in all countries – it depends on how the health care system is arranged in your country. (I must admit – I'm jealous of you Canadians!)
Depending on the industry you choose, you won't get a regular paycheck initially, and when you first start making money it's generally not much until your online business grows.
You need to stay self motivated – no one except YOU is keeping you going!
Less social contact.
We write more about the ins and outs of self employment and how to get started here.
A few tried and true ideas of how to work from home on the internet are listed below.
Job Sites
There are many of these companies listed online and there is a wide breadth of job types that can be found. So whatever profession you're thinking of pursuing, you may just find it here.
Many companies are seeing the value of employing people who can work from home vs slogging through traffic to get to the office. According to Forbes, those employees working from home tend to be MORE productive than those heading to the office. Not only that, they self report an increase in overall happiness and job satisfaction.
For the following sites, just type in a search query related to your current line of work to see if there are any possibilities that match your current job. For example, if you're an accountant check out "online accountant" or "accountant remote," or similar. You will likely see jobs that are both local and located further away.
If you're thinking of starting a new career by working online, a more general search could be "Online Jobs" "Internet Jobs" "Internet Jobs From Home" etc. You'll find WAY more than you bargained for.
Indeed – This is a very common place to find work of all types and one of the largest, most popular job hunting sites.

---
Web Developer
If you have post secondary education, some coding skills, and can provide examples of your site building skills, this can be a GREAT option. Compared to other online opportunities, it can also provide a great salary.
According to ZipRecruiter, the median average salary is around $66,000/year with the high end being around $120,000/year – not too shabby!
In any of the above job posting sites, simply type in a query related to "web developer job from home," or similar, and see what's available to you.
Data Entry
Data entry has been around for a long time now and is still a stable work from home opportunity. It doesn't often require any type of formal educational or experience, making it a great way to break into the work at home scene.
With new technological developments, this option is becoming more and more popular. Depending on the type of data entry position, you may need extra data entry credentials to get started.
A search in your favorite search engine of "online data entry + your zip code" will pull up a HUGE number of positions. You can also peruse through the job sites listed above.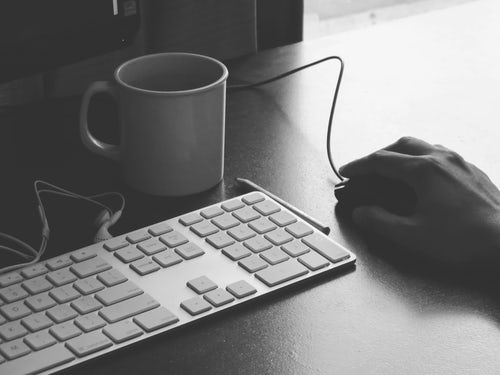 Transcriptionist
Working as a transcriptionist is a great way to get started working online from home. It can take some general or more advanced training, depending on what type of transcription you plan on getting into.
Some successful freelance writers have started out working online in transcription. Others have found a great full time income doing transcription work online.
Here is a link to some courses to get you started in general transcription.
Freelancer
As companies begin tapping into the power of the internet, Freelance writers are finding a lot of work out there. Freelance work is often done on a contract, also called a "gig."
This can be a great way to try out this field. You can start making some money on the side and see if you like it and see if it can be scaled into a full time business!
Some popular companies to find freelance work are Upwork (the most popular), Freelancer, Fiver (a great place to get started), Toptal (a higher end option).
Blogger
With more than 3 billion people online, blogging is a great way to get started working from home. More and more people have discovered the joys of writing about their favorite hobbies, business pursuits, or other passions, and are making a full time income from it.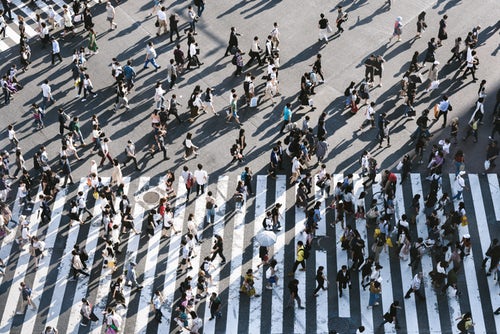 Also, you can get started on a part time basis as well (the smarter way to go) and keep your day job until you get enough income to support yourself and family.
One of the appealing aspects of blogging is that there is minimal overhead. If you have a laptop, you can get started straight away – I LOVE that concept. You don't need a ton of money upfront for added expenses which makes this a great option for anyone.
To get started, you'll need a good training platform. As you may already know, there are a lot of scam type "rags to riches" schemes out there to watch out for!
We recommend Wealthy Affiliate. You can get started for FREE. If you decide blogging is for you, can upgrade to a premium membership. They also provide 2 FREE websites for you – this is what got me hooked! All the training about blogging and affiliate marketing is provided, and there are over 1 million members in the community who can vouch for it's credibility and all help one another as they grow their respective businesses. Plus, there is access to help 24/7 for questions related to how to write, what to write, problems with your website and more.
For more information on Wealthy Affiliate, read my review here.
Hard Work
With the right training, starting an online business is not hard at all. But like anything worthwhile, it takes a lot of time and hard work to grow a business. And the same holds true with an online business. Blogging, affiliate marketing, or whatever type of online business you pursue can take time to get established…but if you think you have enough patience, it's an incredible opportunity!
Closing Thoughts
We hope you've found some useful information here in your quest to work from home. Working from home can be a real joy – it doesn't come without it's share of headaches but it definitely is worth considering if you are hating your job, wanting to branch out in your current career, or wanting a new adventure in your life!
Thanks for visiting! Leave a comment below if you have any additional questions or ideas about working from home. We'd love to hear from you.