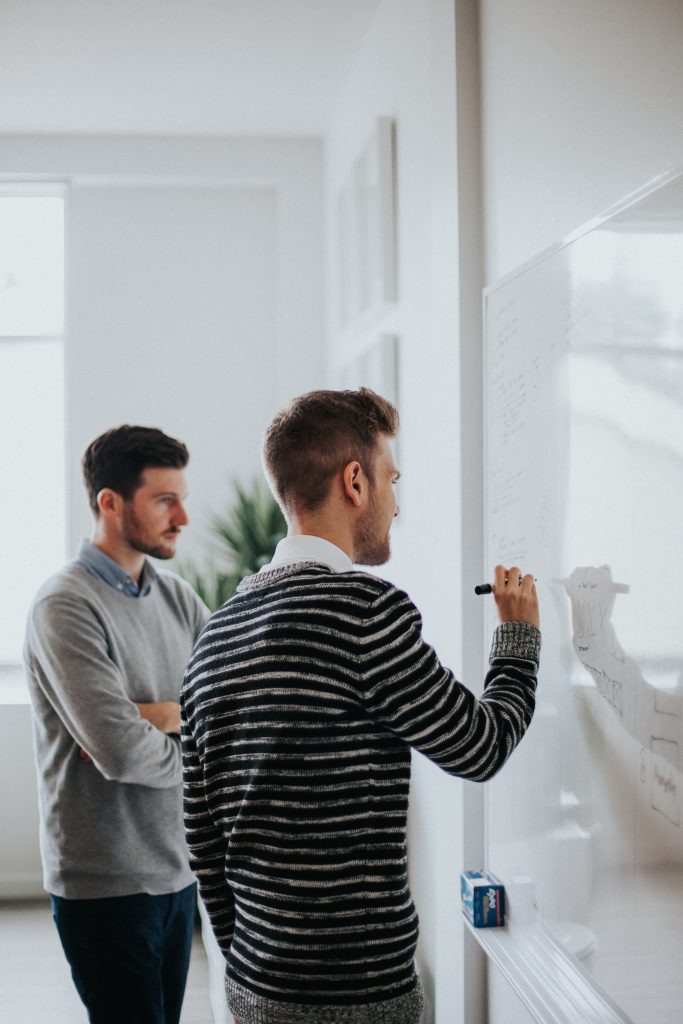 Hey guys! I'm glad you stopped by to check out a few ways to become self employed because I found a bunch!…but I also want to say that any of the ideas listed here can be for the girls too:) Gotta be fair right? But since I'm a guy, these are a few ideas that stood out for me and I'm hoping will stand out for a few other dudes too.
As you most likely know, society has changed a lot over the past few decades so you're seeing more crossover in what used to be more traditionally "man's work" or "women's work." So in fields like construction, plumbing, electrician, engineering etc., more and more women are taking on these jobs.
And more and more men are doing what used to be considered stereotypical female occupations. I'm familiar with this personally in that after our last child was born, my wife and I decided I would be the stay at home guy for awhile, and it's worked out great! It's also during this time that I began thinking of different ways to make money from home.
So as you're reading through the list, bear in mind that ANY of the ideas can truly be done by either gender. They aren't listed in any particular order either.
The ideas mentioned here are those that I find intriguing. What's best for you may be something completely different and that is totally okay!
However, the marketing concepts discussed below for each of the business ideas can be applied to ANY business, whether it's listed here or not. So if you're reading and not finding an option that suits you best, just know that the marketing ideas can help you grow any business, whatever that ends up being for you.
Some of the ideas below may not make a ton of money on their own although, if done right, any business can make a profit. But you may want to consider doing two or more of the businesses listed below to make up a sweet full time income!
One last tidbit of information before we delve into things…have fun with this! This list is to get your creative juices flowing and imagine the possibilities of being your own boss!
---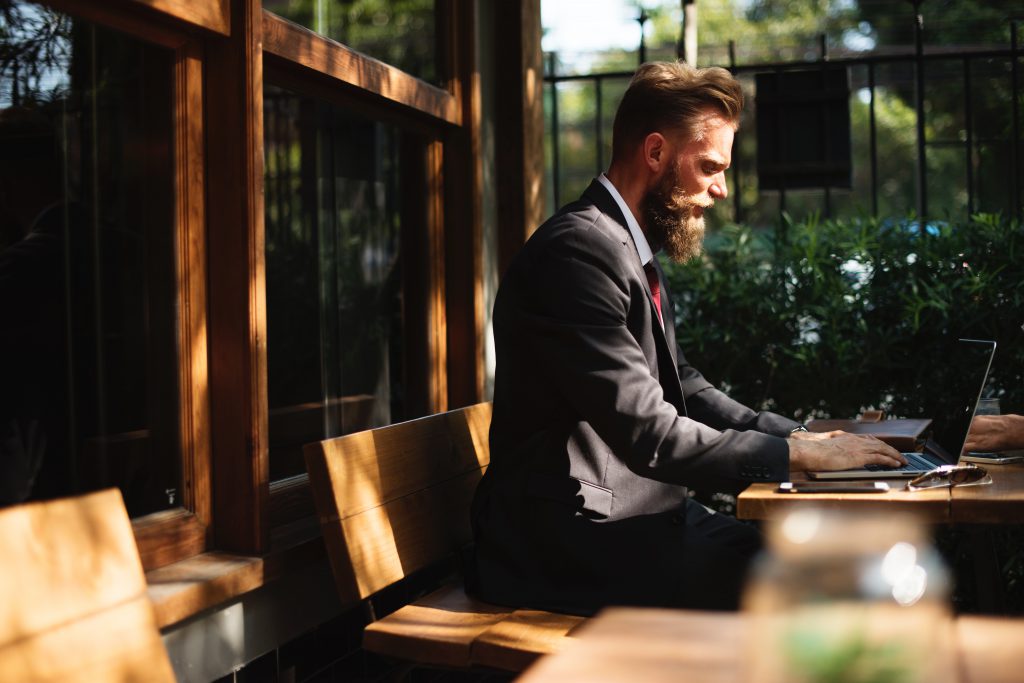 60 Self Employment Ideas For Men
Blogger – If you love writing and interacting with people online, Blogging may be for you! It can be an excellent way to make a GREAT living. Write about something you're passionate about or interested in. Hey – who wouldn't want to make a living writing about something they know and love!)
Affiliate Marketing – A close cousin to blogging is affiliate marketing. They are similar in that both require a website to get up and running but the focus of affiliate marketing is more on promoting or having products on your site. When people visit your website and buy those products, you get a commission. Many people combine blogging and affiliate marketing which is an incredible pairing to make money online!
Uber Driver (or Lyft) These rideshare companies have really taken off! I use Uber a lot and the drivers unanimously LOVE doing the work. It allows for a great deal of flexibility since you can work when you want. If you put in the time, you can make a good living. However, you could also consider lumping this in with another part time option here too…More on this opportunity and other driving jobs can be found here.
Pet Sitting/Dog Walker – If you're an animal lover – this could be awesome! You can take care of peoples pets in their homes, socialize them, walk their dogs, give medications if needed, maybe clean their houses as an added service to stand out from the competition. More on this exciting opportunity can be found here!
Dog Trainer – If you have the patience and skill to train dogs…any dog, then this may be just the ticket for you. It's not as easy as it seems but there are people making a living doing this, both full and part time. Learn more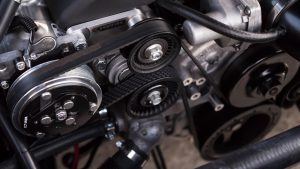 Mechanic – This is great in that you can start this in your own garage, or you can also offer a mobile repair service.
This can be difficult in that it's hard to bring all the necessary tools with at times, but it's a big draw for customers, especially those who are stranded and don't want to pay for a tow!
Handyman – If you can fix it or build it, put these skills to work for you and earn some money! Basic carpentry, roof leaks, installing hardwood floors (this could be a business in itself), putting in a garbage disposal etc.
There are a lot of people out there searching for good handymen! Consider advertising for free in the Craigslist services section. More on starting a handyman business can be found here.
Woodworking – This is great for the novice to pro wood worker. As a novice, you can build simpler items like bird houses, planter boxes, trellises etc. Build as many as you can and sell on Ebay, Craigslist etc. For those with more advanced skills, you can builder higher end items that will bring in more money per item like furniture, tables, entertainment centers and the like.
Freelancer – This is another option for those of you interested in tapping into the vast potential of making money online. You can hire yourself out for writing articles for internet marketers, businesses etc. Focus on writing about about a topic or subject you already have knowledge in. Upwork is a great place to get work as a freelancer.
Social Media Consultant – Another online option…this one requires knowledge of how to grow a business online using social media platforms like facebook, google plus and more. It is also helpful to know about SEO, keeping a business brand alive and watching out for the company's bottom line.
Appliance Repair – I love to fix things, but I can't fix everything. Like last year when our refrigerator needed work, we called someone to come out…and it wasn't cheap I might add:) This is another business that can be advertised using Craigslist.
Small Engine Repair – Like appliance repair but, of course, repairing small engines. People would love for you to offer mobile repair if possible. It would also help you stand out from your competitors who have an established shop. Once again, Craigslist offers FREE advertising.
Welder – This career is another one that you can benefit greatly if you're able to be mobile!
Junk Hauler – If you already have a truck, you're all set. But you can also buy a trailer to haul more junk. Again…Craigslist services section will help you to target local folks needing stuff hauled away.
Sales (from home) – There are sales jobs that CAN be done from home. inside sales, outside sales, telemarketing, and business to business (B2B)
Tutor – Whatever subject your proficient in…math, english, science etc. there is a market online and offline! Advertise at local schools or online.
ESL Instructor – similar to tutoring and can be done online or offline.
Barber – If you already know how to cut hair, why not open your own shop? This may be yet another idea to offer a mobile service, targeting people who aren't able to leave their homes, elderly etc.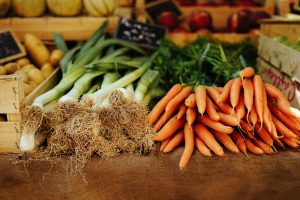 Farmer – I grew up on a farm and still stay connected to my roots part time by raising a few cattle and sheep! Right now it's just a hobby, but I see the potential to make an awesome (and rewarding) full time living.
More and more consumers are buying produce, meat, milk and other goods from small farms now. It's a great business to get started in! More information on how to become a farmer can be found here.
Candle Maker – This business idea simply sounds awesome – I love candles so the thought of making them to sell sounds really cool! Experimenting with different scents and colors would be fun.
Roofing – There is always a need for roofers! Craigslist will be your friend in getting started.
Life Coach – This one is definitely not for everyone (me included), but there is a booming market out there for life coaches now. So if you're the inspiring type, consider this incredible opportunity. To read more about being a life coach, see this article.
Expert – This refers to being an expert online by offering to help solve a problem for someone and getting paid for it. A site like Just Answer is a great place to start. ,
Artist – Believe it or not, there is a way to make a living as an artist! I talk more about it here but know that it's all in the marketing – knowing who and where to market your art to! You can build a website showcasing your art and can also reach out to local art shops. More information about how to make a living as an artist can be found here
Real Estate – Although the real estate market can be finicky, it's an incredible way to make a GREAT income. You need to be a self starter to do well.
Drywall Installer/Finisher – I had no idea this was a "thing" until i installed some drywall myself. I didn't feel like finishing it and found someone who does this full time – great business idea!
Landscaper – It takes minimal equipment to get a business like this up and running…lawn mower, weed eater, rakes, shovels which covers most of it. I'd recommend getting the word out on Craigslist services section.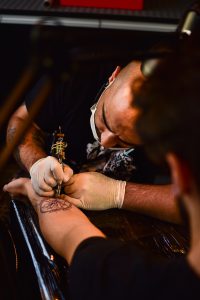 Tatoo Artist – If you already have experience and proper credentials, open up your own shop!
Tax Preparation – too many numbers for me…but if you're good at understanding the tax code etc., this can be a great albeit more seasonal career. Consider tying this in with another part time option on the list.
Buy And Sell Stuff – Raid thrift stores, garage sales etc. and resell the items on Ebay, Amazon, Craigslist etc.. Thousands of people are doing this.
On occasion, you'll find some sweet antiques too! Places like Goodwill sometimes have large stores that sell things by the pound vs per item to save money upfront. Some great deals can be found doing this.
Write A Book (or Ebook) – This is something you can do in your spare time to get started. Success in selling an ebook will be in how you market it. More on that below.
Drop Shipper – This can be another big money maker. You'll be helping to sell goods but you don't have to touch any of them. More information on drop shipping can be found here
Firewood Business – This requires some serious hard work but if you love it, who cares! Equipment needed is minimal but a good chainsaw, an ax or maul, a wedge should get you started. If you're lucky enough to afford a gas powered wood splitter, that would make your life much easier. Lots of firewood is advertised on Craigslist so it's a great place to advertise. Think about pricing a bit lower than the competition when first starting out.
Make And Sell Your Own Clothing – Sites like Etsy are great places to show and sell your clothing.
Accountant – If you're already an accountant, consider opening your own business at home! Create a website advertising your services. Learn how to market your business below.
Medical Transcription – Medical offices are always in need of medical transcriptionists. You can work from home!
Finish Carpenter – If you're good at the more meticulous side of carpentry, this could be a great living!
Deck Builder – Specializing in decks can give you an edge over general contractors. This business may be more seasonal well so consider doing this in conjunction with another option listed here.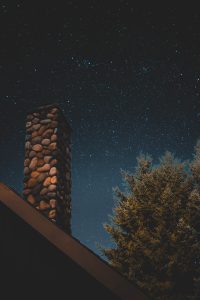 Chimney Sweep – A chimney sweep can earn a nice living by taking on this dirty job. You'll want to also know how to repair chimneys as well. I paid for one last year and I was grateful for his expertise, as are many customers as well!
Gutter Repair/Installation – Like roofing, this is a more specialized service.
Sewage Pumper – Hey don't laugh. People living in the country have their own septic system which needs to be cleaned every few years. You'll need a specialized truck with a pump for this job, making it a potentially tough field to get into. But the income potential can be good – They charge a few hundred dollars per septic system.
ECommerce Store – Another great online option if you have something to sell. You can sell these items through Amazon or Shopify.
Open A Franchise – Dollar tree, Merry Maids, H&R Block to name a few.
Day Care Business – If you love kids and want to work from home, this could be a great fit for you. Check with your local county of the requirements needed for your home.
Bee Keeping/Honey – With a shortage of bees, selling honey can be a great business. See more about bee keeping here.
Moving Business – You may need a moving truck and another helper or two for this option. Consider pairing up with a brother, sister, or friend to get started.
Animal Daycare/Boarding – If you have the space, facilities (and patience:) this can be a great way to make a living from home. Many working people need a place to drop off their pets while they're at work or on vacation…why not your place!
Roadside Coffee Stand – As much coffee as I drink, I should just open my own roadside stand. Properly placed road stands can make good money if you have a good product.
Sign Maker – With modern technology, designing a beautiful sign is much easier. More information can be found here.
Tractor Work – A good friend of mine makes his living doing tractor work. His tractor has a front end loader on it, and a backhoe. He can dig french drains, septic systems, driveway grading, dig out stumps to name just a few. There was the initial investment into the tractor and trailer to put it on but his business took off quickly advertising on Craigslist and charging a fair price.
Installing Fences – Another job which requires hard work! But it can be a full time business if done right. Be able to install all kinds of fencing (wood fencing, farm fencing, chain link etc) to get a broader customer reach.
Window Washer – This can add an element of danger and can involve working up high. So if you're scared of heights this may not be the best option for you. In depth information on being a window washer can be found at this link.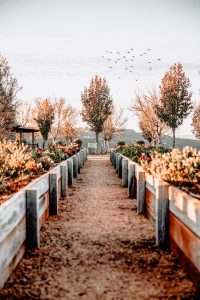 Gardening – If you're a green thumb, get paid to help others setting up their garden.
House Organizer – We paid a guy to do this at our house and it was such a valuable service! He helped us reorganize the flow of our home, declutter, and make our space so much more usable. He wasn't cheap either, which made me think of adding it to this list:) Being an organized person is key for this one!
Grocery Delivery – This is becoming more and more popular now. Offer your services online through Craigslist services, or check with your local grocery stores.
Web Developer – Put those mad tech skills to work from your own home. A great article on web developing can be found at this site.
Get Paid To Watch TV – It sounds hard to believe I know…but it can be done! Businesses like Netflix and others will pay you to watch TV. I've researched this topic and discuss how to make money doing this here.
Personal Fitness Coach – If you're a fitness coach at a local gym, why not consider hiring yourself out as a private fitness coach?
Cleaning Business  – This can be a fantastic business to start because it has little start up costs. You just use your basic cleaning supplies and tools you're already using in your own home! This can be started right out of your own home – no office needed. I write more about this business idea here.
Consultant – If you're an expert in your field, you can hire yourself out to do consulting work, either online or at business locations. You can charge by the project or by the hour. More information on being a consultant can be found here.
Photo by Benjamin Davies on Unsplash
---
How To Market Your Business
Word of Mouth – tell EVERYONE you know about your new business
Craigslist – I mentioned it a bunch already but it warrants another mention here. Craigslist is awesome because if reaches thousands of local people in your area…and it's FREE.
Place an ad the local papers.
Paid Advertising
Advertise on FreeClassifieds
Build a Website – Having a strong online presence these days is crucial. To learn more about how to build a website and market your business to the masses, click here. You can access free and paid advertising with your website!
You gotta admit – getting anything for free is pretty cool, but having your own website for free can be a game changer for your business!
Two FREE websites are offered through SiteRubix, where I get my web hosting/training and this is how I got started with my blog. Type in your preferred business or domain below to get started.
---
Closing Thoughts
I hope your heads are swirling with ideas now! There are so many incredible options for becoming self employed it's mind boggling. I hope a few of these resonate with you.
Thanks for stopping by and I hope you picked up a few useful nuggets of information along the way. Please leave a comment if you have any experience with any of these ideas or want to add a few of your own!