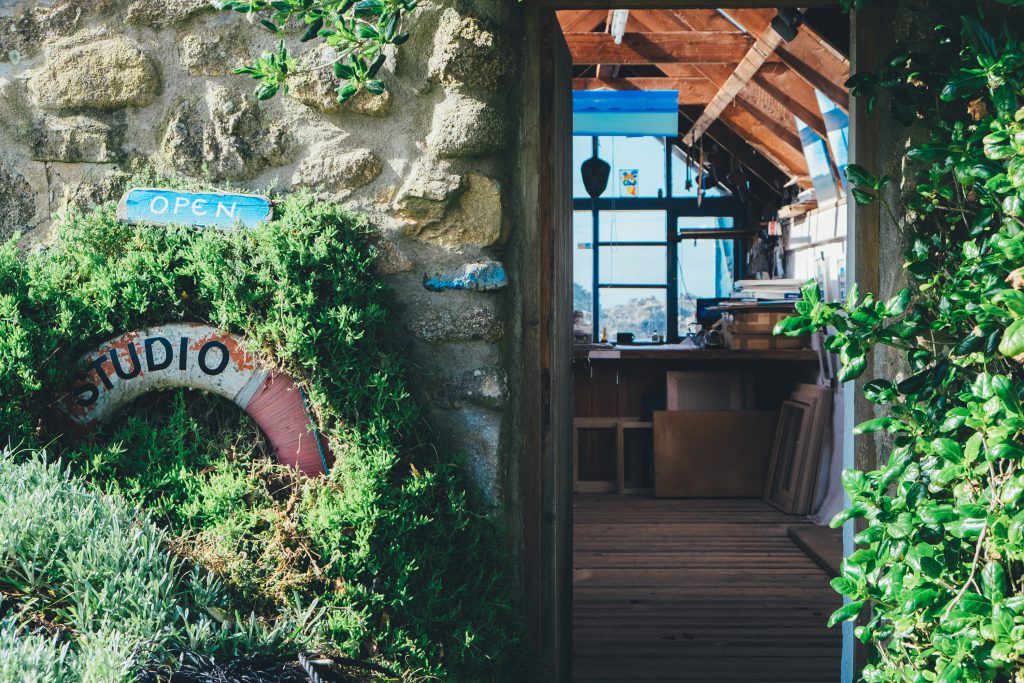 So you've started kicking around the idea of becoming self employed. The ideas are pouring in, you're getting excited BUT…you realize it takes MONEY to get your own business up and running.
Then how is it possible to become self employed with no money? Well I'm happy to tell you that there are still options to get something up and running, depending on what you choose and if it's set up right!
I've been down this path myself and have done some research on self employment options I could get going with little or no money upfront.  I'll list some of the more common ideas and hopefully one or a combination of them will spark an interest for you!
---
What Type of Expenses Are Part Of A Business?
It's important to clarify just what types of expenses are involved in starting a business anyway, and then look at ways of eliminating or reducing those expenses.
Office Space – Depending on what type of business you choose, try to use your current facilities vs renting/buying office space.  Renting or buying office or storage space can be VERY pricey!   Your garage, outbuilding, storage shed – all of these can be used to start your business until you get up and running!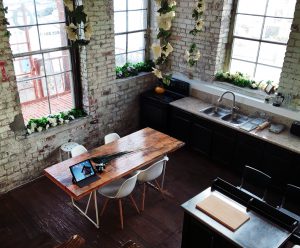 Licenses/Permits – Check with your local city/county government to find out if a license or permit is required.  This is an expense you may not be able to do without so start saving accordingly before you start.
Equipment – Again, this will vary depending on what business you're involved with.
For example – If you're doing an internet marketing business, you can easily start with your own used computer before upgrading to something larger. Or if you are starting a delivery service, use your own truck or car to get things going at first until you can use some of your start up profits to upgrade.
Employees – In some businesses, like retail, it can be very difficult to start a business without employees. If you absolutely need employees to get your business off the ground, try working with family and friends first.
Find ways to pay them something, or at least offer non-financial incentives like food and drinks to entice them into helping you! Or offer to help them with their business, home, or other projects. Or keep the business small enough to work alone at first until you build up enough revenue to hire out.
Operating Costs – Take a good look at the day to day, week to week, monthly, and yearly expenses you'll be accruing.  Write these ALL down to get a good estimate of how much money you'll need to spend just to keep the business running.  It's amazing how quickly even small expenses can add up.
For example – if you plan to become an Uber driver, factor in your car's MPG, how much a gallon of gas costs in your area, how often you'll need to change your oil, and add in extra for repairs.  Driving around all day takes its toll on your car and makes added repairs inevitable.
---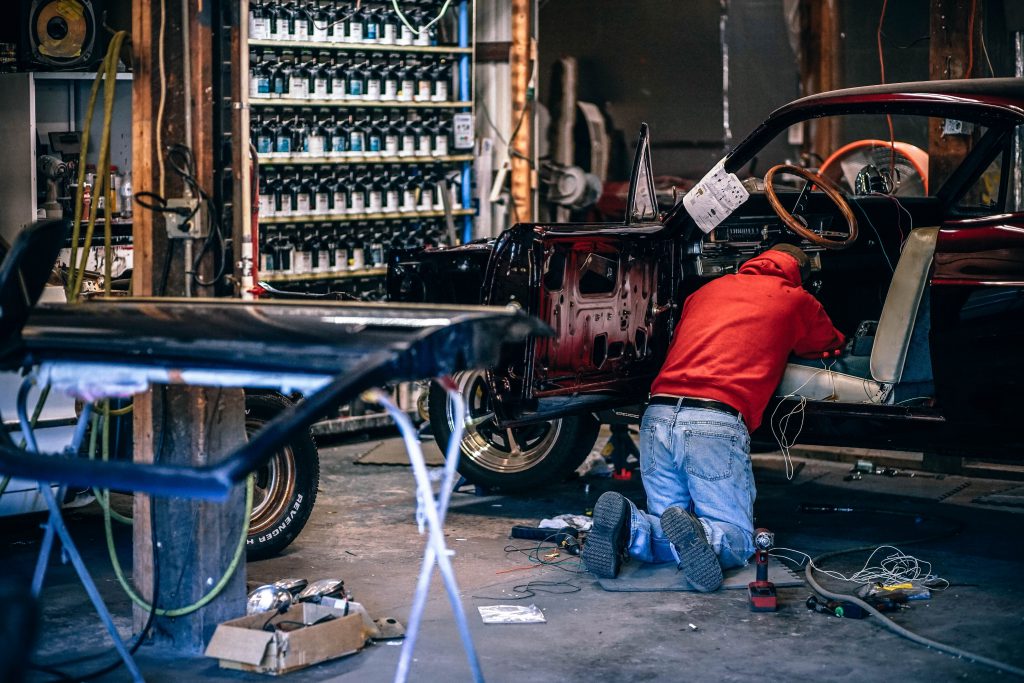 Ideas For Becoming An Entrepreneur  With Little or NO Money
Now that you've considered how to cut back on your initial expenses and operating costs it's time to think about what kind of business you'd like to start and I'm happy for you.
For some of you, you already have something in mind and that's great. But for others (and I am in this category), it's hard to narrow down the options – there are SO MANY things out there, it's hard to decide!
Below are a few ideas I've considered and researched.  I don't have a lot of additional money I can set aside for a side business.  So I checked into a few ideas that I found interesting and didn't cost much to get started.
I was blown away by just how many options are available if you get creative.  Something to keep in mind is really determining what it is you LOVE doing – now's your chance to think about what YOU want to do so think outside the box!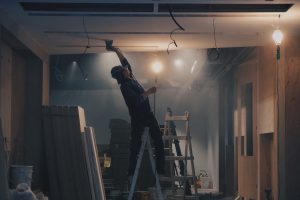 Also – you don't have to set your heart on just one option.  Heck, why not consider juggling 2 or 3 different side hustles as a way to make a full time living!  It's really up to you, what you enjoy doing, and how you like to work (ie. one full time venture, 2 or more part time businesses etc).
Below, I've written about a few ideas that intrigued me.
Ebay – Ebay is great for getting your feet wet and trying your hand at selling things. Sell things in your own house you're no longer using. Scour Craigslist, Goodwill or other local Thrift stores, or garage sales for items that are priced low.
Check the overall condition of the item, make sure it works properly, and research the product online to see what it's selling for and price accordingly. I have a good friend of mine who makes a full time living doing this! Buy low, sell high.
If you're looking for more selling platforms, add Craigslist as well to target more local buyers.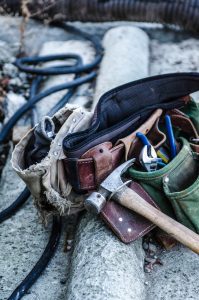 Handyman – If you're skilled at fixing things this may be a great option for you. This is a broad category and can involve anything, from house projects, tractor work, car repairs (engine, body, glass repair, tires), appliance repair, computer service/repair, or whatever you're skilled in.
You can offer Mobile Repair Service as part of this business as well.  You'll be adding more appeal to the business and attracting more customers.
Check with your local county to see if business licenses are needed.  It's also a good idea to check in with others who are freelance Handyman to get an idea of how feasible it is to make a living, talk about what their challenges are, determine if you need a license/permit etc.
Computer Repair (and/or Mobile Computer Repair) – There are a lot of people that need help with basic computer fixes.  If you know about computers and can troubleshoot with people in this area, there is a market out there!
Although I like to blog as a side hustle, if my computer breaks down I need to enlist the help of a professional to repair it.  I'm NOT tech savvy, although I'm slowly learning.
You can check in with other local repair shops to see how competitive the market is.  If the market seems saturated, you can consider going the route of MOBILE Computer Repair.  Again – check with your local county to see if a business license or permit is needed.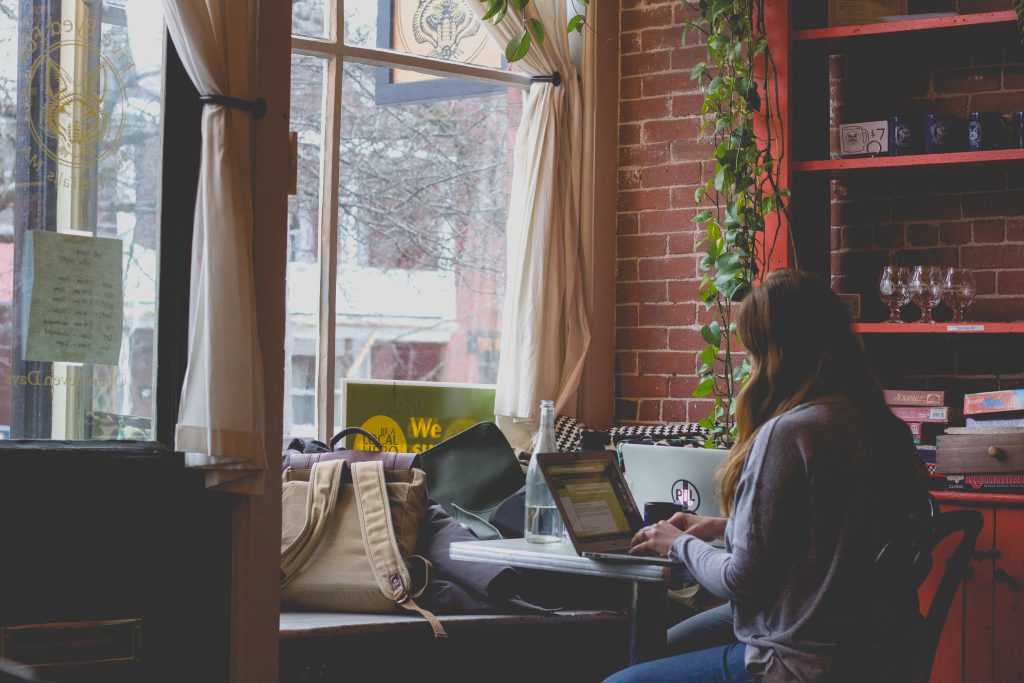 Blogger and/or Affiliate Marketer – This is ONE of the options I'm currently pursuing in my quest to be self employed.  I'm relatively new at it, but absolutely love it! There's incredible potential in this line of work. I'm getting started by working on the business when I can carve out some time.
I write about my journey into self employment.  To see more of my blog and to get a few more ideas on self employment options, see this post.
If you have an interest or passion in something, you can make money by sharing your love of it by blogging or promoting products online for a commission.   To learn more about the method I use in my business, CLICK HERE.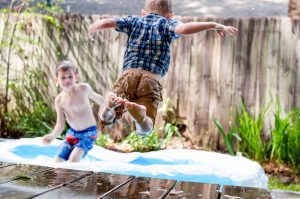 Child Care – Assuming you already have a place to live, you can make additional monthly income taking care of other kiddos in your space.
Before taking on a challenge like this, however, it's important to have a love of kids!  Having a few little ones running around your home all day will challenge even the most patient of souls (and I should know – I have 5 of my own).
There is always a demand for affordable child care options. Take some time to interview other childcare providers to get a sense of what it's like.
There are a lot of County/State requirements for this line of work.  Check with your local child welfare office on how to get started.
Hauler – If you have a truck, pick-up or trailer, this option could be for you.  Hauling junk, helping people move, getting a load of gravel or bark dust for someone – these are just a few ideas of ways to make money by hauling.
You can advertise for free on Craigslist.  Keep in mind a few of the added expenses like wear and tear on your vehicle and gas costs!
Uber/Lyft Driver – If you don't like hauling This is becoming an increasingly popular option.  If you have a car 10 years old or newer, you can easily get started driving.
Pair this with another part-time option and you may be able to quit your day job!  As with anything – do your research before taking the plunge.  I write more about driving options here.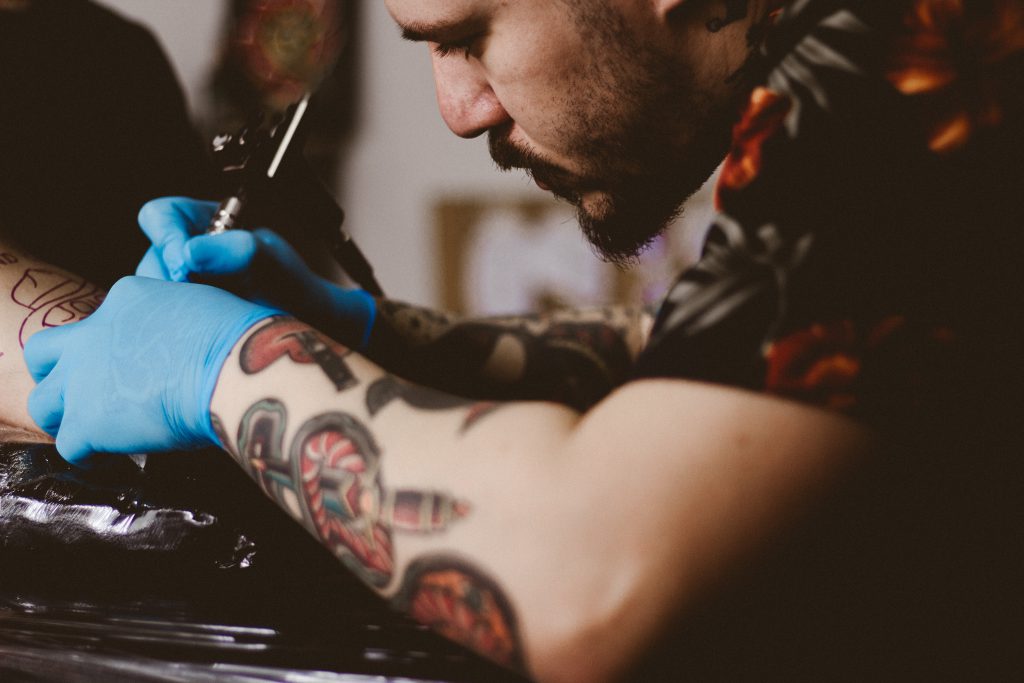 A few other ideas that come to mind:
Web Developer– you can start with your own computer from home!
Artist – Painting, Sculpture, Metal etc.  Buy the supplies you need but work from your house!
Welder – Use your existing welder and offer mobile repair.
Video Editing – Buy the Software you need but try to use your existing computer.
Expert – sites like JustAnswer.com and others will pay you for your expertise by answering questions posed on their site.
I could go on for days talking about businesses that can be started with little or no money.  And I'm hoping by now you're creative juices are flowing and a few ideas have popped up for you!
For more ideas on self employment options from home, CLICK HERE.  I discuss other ideas for full time/part time business opportunities you can start from home.
---
Other Considerations
To get any business off the ground these days, it can be helpful to find a way to advertise and reach your audience.  An awesome way to find your customers is by creating a website.
"But websites cost money" you say…that's true.  But I've found a great wordpress hosting option that will set you up with a free website!  If you want to learn more, click here.
If you want to read my reviews of employment options I've tried, check out my reviews here.  Thanks for stopping, and if you have a few ideas of free or very affordable business ideas, please let me know below.  I welcome your wisdom and believe we can learn a lot from one another.