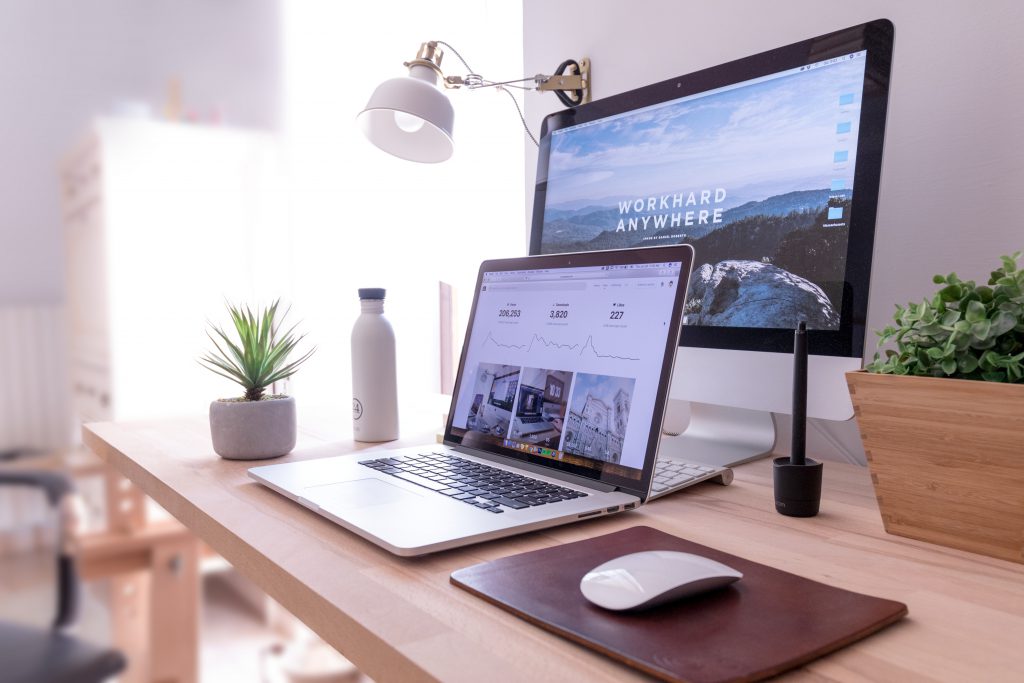 Finding The Best REAL Online Job For You
I'd be lying if I said there were HUNDREDS of real online jobs from home. If you're here, you've likely found this out as well.  I think the reality is that you have to search through HUNDREDS of scams before finding the legitimate opportunities.
In my search for ways to work from home, I did a lot of research on different ways to become self employed from home – specifically, how I could work online.
What drew me to working online is the independence it can provide and the flexibility to work when time allows.  When starting out – this flexibility allows me time to get my feet wet without leaving the security of a job with benefits.
Not only that – I have a lengthy commute (over an hour each way) which can be a real drag. Maybe you can relate.
I can work on my business an hour or two per day, often before or after work – and still have time for my family (my first priority).
---
What Type of Online Work Should I Pursue?
The answer to this question will likely be different for all of you.  What I recommend is pursuing something that you already enjoy or have an interest in.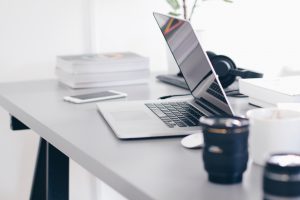 The reason for this is that if you're going to be putting forth all this effort into creating your own online business – you need to pursue something that you'll want to keep doing for the long haul or you may lose interest.
Below I talk about many popular work from home opportunities.  These online jobs are being done by others who are working part time online, or have been able to make a full time income online from home!
I'm hoping that one or a combination of these jobs pops out at you – or gives you that "aha" moment!  At a minimum – I hope it will help you in your quest for information.
---
Online Jobs From Home – A Few Of The Best 
Expert or Freelancer – There are websites out there that can benefit from what you already know! Why not get paid for it?  There are many sites that offer these types of opportunities.
JustAnswer.com – I've used this site myself when searching for answers.  I love it!  To find out more information and sign up, scroll to the bottom of the page and look for the "Become An Expert" icon.
Studypool.com – If you're a teacher, this may be for you.  This site helps students get help with subjects that are difficult for them.  To be a Tutor for the student, you browse through a list of questions they're asking and bid on the ones you want to provide answers for.  The home page lists some of the salaries and, to me at least, it's rather impressive.  Nicely organized, easy to follow website. 
Ether.com – This is great if you want to offer advice by phone.  You can charge whatever rate you think your service/expertise is worth and Ether provides you with a phone number to use, keeping your personal phone private.  You decide when you want to make calls, and Ether will gather payment information from those seeking your services.  You can also get paid for digital content you create!  It's worth a look.
Indeed.com – I found my current job through Indeed but didn't realize they offered Expert listings as well.  Just enter "work from home online" in the Indeed search bar and then add your zip code and, depending on your location, several options pull up.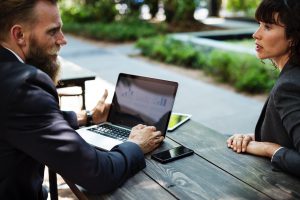 Upwork.com – This site has hundreds of job categories to explore.  Whatever your field, don't  Definitely not a scam site.  The link takes you to their freelancer page for more information.
Toptal.com – Caters to those looking into Web Design, Web Developers, and Finance Experts.  Requires more technical knowledge and experience and caters to the upper 3% of the talent pool – perhaps harder to get in, but a great lucrative opportunity if you have the right skill set.
SimplyHired.com – I thought this site offered only jobs that are out of the home but I was wrong!  Just type in "freelance" in the search bar and your home town and it's amazing what pops up!  There are many different freelance opportunities in a large array of professions.  Love this!
FreelanceWritingGigs.com – If you love writing, this site may be just for you.  Lots of writing jobs in a variety of topics from copywriting to writing content for blogs.  A LOT of opportunity here.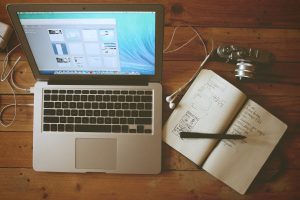 Virtual Assistant – If you are a whole lot more organized than me and interested in a stable, secure income this may be a great fit for you.  VA work can involve a lot of things in a variety of industries – from answering emails, writing and creating content and more.
More information on a career can be found Virtual Assistant Forums  It's also a great resource for finding out more information and learning from those already doing the work.  You can find VA jobs all over the web.  Upwork.com is a great place to start.
Medical Transcriptionist – This is another field that has been popular for many years now, and is still a secure online choice for making a living.  As of 2015, the Bureau of Labor Statistics listed a salary of $34,890 per year working from home.  And the pay can be more or less than that, depending on what branch of medicine you work in, with higher pay working in neurology or pathology areas.
Many of the popular job sites have work from home Medical Transcriptionist positions posted.  Indeed.com or CareerStep.com show a lot of opportunities in this industry.
Web Developer – Another great career that's been around for a long time.  Again – the number of opportunities in this industry is amazing.  In 2015, the Dept of Labor and Statistics estimated the average salary of a Web Developer to be around $64,970.
To find a job online as a Web Developer, check out FlexJobs – this site offers opportunities to start as Web Developer on a part time basis telecommuting from home.  Or another great site that offers a TON of options is Monster – a great job site for other online careers you may interested in too!
Blogger – Each year more and more people are becoming bloggers and it's no surprise.  Creating a website or blog has never been easier since there are hundreds of companies offering free or very inexpensive platforms to get started.
However – A simple google search on the topic is not possible – it's overwhelming!  There are thousands of scams and "bait and switch" opportunities out there that just want your money and don't offer any real information on how to make money online.
So I have done A LOT of research on blogging as a career because for me personally – it's what I want to do.
What you can make as a blogger is nearly impossible to quantify.  There are bloggers out there making over 6 figures a year, and others doing it part time as a hobby for a few extra bucks to pay the bills.  I'm in the latter category and LOVE it!
I'm able to spend an hour or two a day writing about the things I love doing and still have the security of my job to fall back on.  At some point I hope to be doing it full time but, for now, I'm happy right where I am!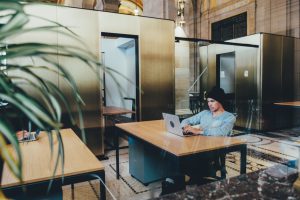 If your new to working online and blogging in general, you'll need to find a suitable program to show you the ropes.
And this is where it gets hard to weed out the scams from the reputable programs.
Problogger.com is a great website for all things related to making money as a blogger – there is a wealth of information that can be hard to sort through though.  But it's definitely worth a look to gather information.
Another great resource is Wealthy Affiliate – This program is free to start with and involves a phenomenal training course on how to monetize your blog or website.  It includes WordPress hosting as part of the training so you don't have to purchase that separately if you want to set up a website. It's free to check out for a month so there's no risk involved.
It's truly an all inclusive program for learning how to create and make money from your site.  There is also an entire forum dedicated to it's members so if you have questions, there will always be someone available to help.
---
I hope you've found a few ideas here helpful!  Please leave a comment below if you have questions.  I'd love to hear from you – we can all learn from each other!  Thanks for stopping by.