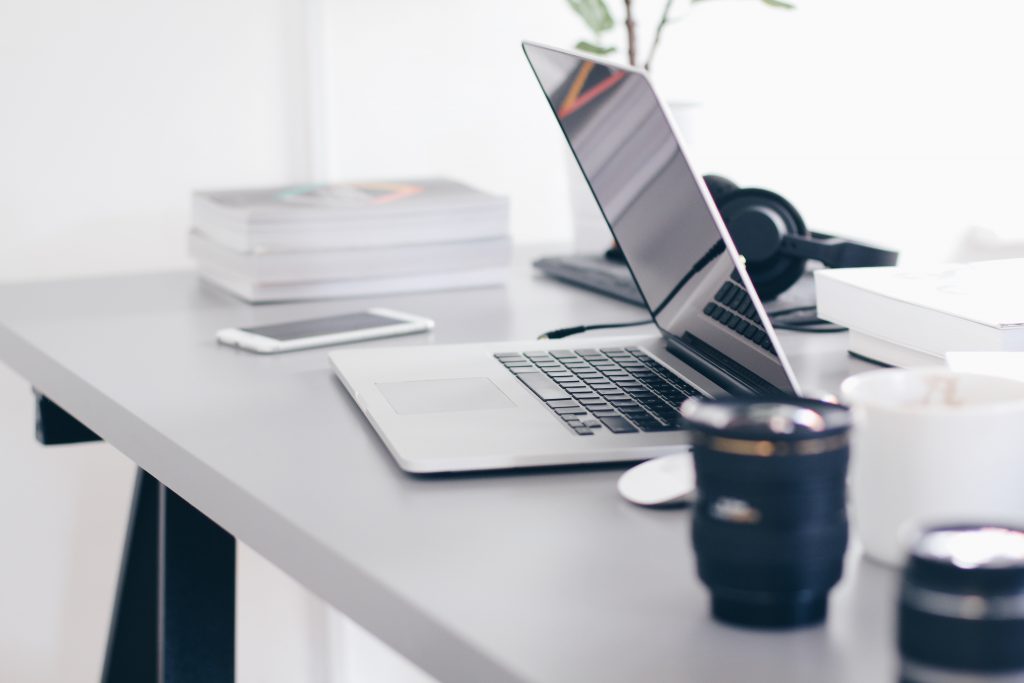 There may be a lot of reasons you stumbled upon my site today.  Maybe you like you're job and just want to cushion those savings a bit.  Or maybe you're wanting to finally buy that house, car, save for college tuition or ??
Or maybe you're thinking of jumping into an all new career working online and want to get a better idea of what's out there first.
Whatever your motivation – I'm glad you're here!  I am also an online "part timer," although at some point I hope to make it a full time job.  I found it to be something I absolutely love!  But it took me awhile to really figure out what online jobs were legitimate and which ones were simply scams.
I've done a lot of research into a number of the best part time online business opportunities and will share with you some of the highlights of that research.  I'm excited to report there are a lot of them to choose from!
I've checked into some great long term full time options and information those can be found here.
---
Pros/Cons of Working Part Time From Home
PROS – Working from home offers the part timer a great deal of flexibility in that when you find something that you want to do, it's easy to make the time to work on it outside of you work and home life.  If you're a night owl and love to work late at night – you can work on a lot of these options at 2AM if you like!  Or 5Am for you early birds:)
Another great thing about working part time at home is you can feel relaxed since you're in your own space – all you need is a computer and you're ready to go!
It feels great having the independence of setting your own hours and making money by working hard on your own time!  And although having a boss isn't necessarily a bad thing, you gotta admit – it's kinda nice being your own boss too.
There is also low overhead costs – no office space needed, just your kitchen table or favorite recliner and your laptop!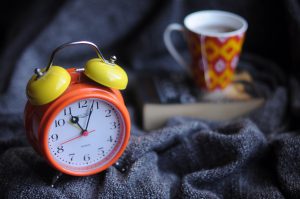 CONS – There may be fewer people available to help you if questions about the work.  Although there are people available online to help you figure things out, it's never as good as having another person there face to face to walk you through it.
Your paycheck is whatever you make it!  Of course this can be a "pro" as well, but when you work for an employer who pays by the hour or by the job, you know there will be a paycheck waiting for you when you're done.
When working online from home, the pay is more irregular – some days will be great while others not so good.  It's just the way it works.
If you're wondering if working full time online is for you, there is more information here.
---
Best Ideas For Working Part Time Online From Home
Online Job Sites
I found my current job on Indeed a few years ago.  Until I started looking for part time online jobs, I had no idea that it could be a platform for finding online work as well.
There are a number of opportunities available – web design, call center jobs, sales, to name a few.  I noticed that some of the opportunities listed require you to train in-office before begining work at home.
Other similar sites are Monster or Glassdoor.  All of these sites have a wealth of online options, including Sales jobs, Reservations Agent, Virtual Customer Care Professional, Call Center Representative, or Data Entry. More information on these positions can also be found here.
Freelancer 
There are a lot of Freelance options you can pursue part-time, but a popular (and lucrative!) method is:
Content Writer – If you are knowledgeable in a given topic, or have a particular passion or interest in something, you can write articles for websites.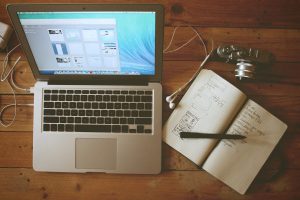 A great place to start is Upwork.com where there are a lot of available opportunities.  Depending on your expertise or the subject you're writing about, you can make anywhere between 6$/hour on up.  I've seen people charging up to $80/hour!
Another great site is Fiverr.com which has a huge variety of topics to write on, generally starting at $5 – $10 per article.
Some of these jobs may require a contractual agreement specifying the length of time you'll be employed, how much work needs to be completed etc.  Other opportunities, like Fiverr, can be just picking away at articles when you get the time.
Part Time Seller
I gave this a lot of thought and research when I was looking into ways to earn part time income online.  There are a lot of different options available in this category.  Sites like Ebay, Amazon, or Flipkart, all offer ways to buy/sell online.
Each program also offers affiliate programs where you can build a website, drive traffic to it with their products on the page, and make commissions.  The commissions for products on Amazon or Flipkart can range between 4% – %20, with most being on the lower end of the range. But if you get enough traffic, those commissions can add up!
In order to utilize these programs, you'll need a website.  There is a free option for building a site here.  How cool is that!
Photography
After looking at my photos, you'd soon realize this is not a good option for me!  However, I have a friend who takes AMAZING pictures and I've been encouraging him to post these beauties online.  I wasn't sure what kind of market was available for pictures, but there's a greater demand than I originally thought.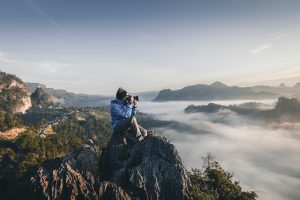 As far as selling your photos, it will depend on if you can find your own niche or sub category that not as many people are targeting.  There are some VERY affordable classes listed at Udemy  that teach you how to take and sell your photos!
It sounds like a great way to earn money on the side doing something you LOVE and get paid for it too – a major win win situation!
Affiliate Marketing
There is a TON of opportunity in this industry and it's a very exciting field!  Affiliate Marketing is essentially a way for the average Joe to make commissions selling products or services online.
There are hundreds of Affiliate programs out there.  I'll include a few of the bigger players here today, and ones that are popular now:
Clickbank – This is a huge affiliate program offering digital products to promote.  What's great about Clickbank is there are thousands of programs to promote in a very diverse set up areas – including gardening, weight loss, religion, self help, marketing, farming, to name a few.
The commission rates are huge as well – some offering from 50% – 80% commissions!  Some of these commissions are over $100 per sale.
A drawback in Clickbank is that some of the products simply aren't that good.  However, there are ways to see which products are worth promoting and are making money.  Click here to find out more.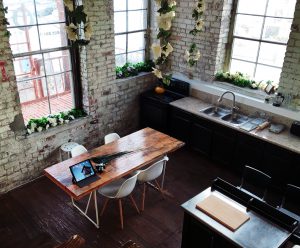 CJ Affiliate  – Similar to Clickbank, having some great companies and products.  Many people believe this is one of the best places to earn as an affiliate!  Check it out at their website to see if it's right for you.
To do this, you'll need a website and then drive traffic to whatever product(s) you're promoting.  A beautiful free website can be developed here!
Other popular Affiliate programs:
Rakuten – similar to Amazon
Amazon – one of my favorites.  Thousands of products to promote!
So many of these affiliate programs can be great – it just depends what you're wanting to promote.  The sky's the limit here.  I hope you are seeing the potential behind promoting a few products on your website! Take a look at a few and decide for yourself.
I wish it was as simple as just putting up a website and the traffic would magically come to your site!  However, it takes a bit of work to make that happen and results don't happen overnight.  There is a great program that can teach you all there is to learn to be an Affiliate marketer part time online.  It's called Wealthy Affiliate and is an invaluable tool in learning all the ins/outs of affiliate marketing.  It can be found here.
Online Surveys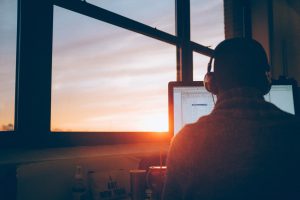 Online surveys have been around for a relatively long time now.  I've been somewhat skeptical of them until I dug a bit deeper and found a few that are actually legitimate!  Here are a few of the more reputable ones:
Pinecone Research – they offer up to $3 per survey you do.  Payout by gift card or Paypal (and sometimes check).
Swagbucks.com – can involve watching movie trailers, taking short online surveys and even playing some games!  Payout usually by Paypal or gift cards.
Mindspay – involves reviewing products and taking surveys online.
Survey Savvy – paid to take online surveys.  NO minimum dollar amount needed to receive your payment.
Inbox Dollars – this one's fun.  You can get paid to shop online, take surveys, or read emails.
Toluna – sign up, take surveys or test products and earn rewards!
Surveys4moms – hey moms this is for you! (although I'm guessing Dads can join too:)  Give your input about products and earn cash.  Need $20 accumulated to get paid.
---
Final Thoughts
By no means have I compiled a complete list of part time jobs that can be done online.  But I hope I've given you a few ideas of things to research and give some thought to.  (I talk about other incredible online employment opportunities here.)
I also hope you found one, or a few of them, that work for you.  If things go well, some of these part time jobs could become full time!  It's happened to many people – I would LOVE for it to happen to you.
Please leave a comment if you have other ideas of part time opportunities that have worked for you.  Thanks!