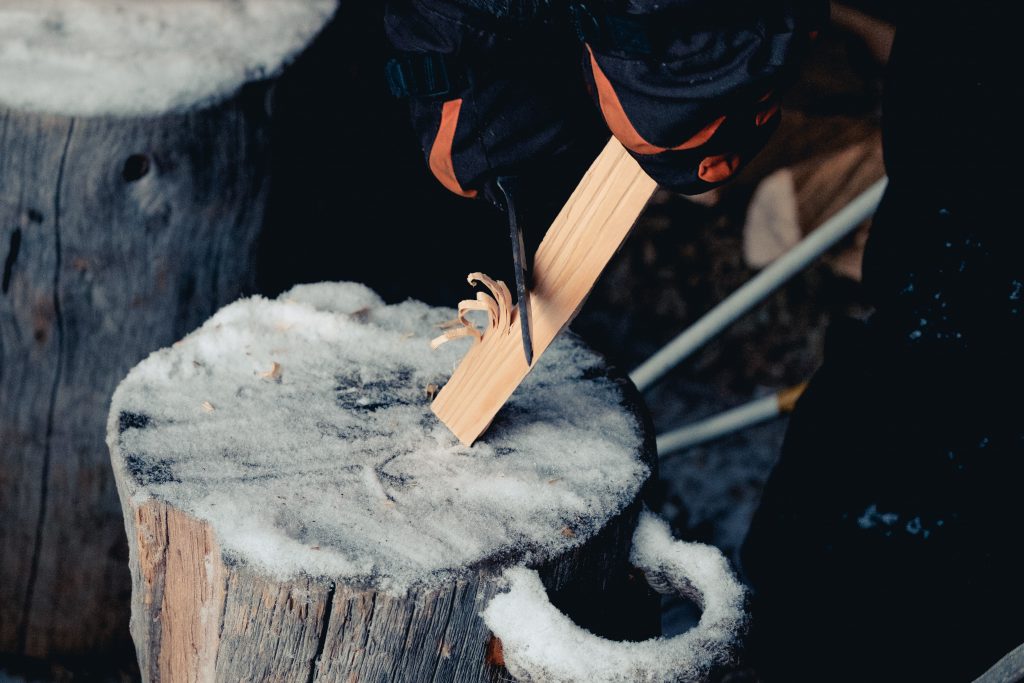 Being Self Employed In Retirement – Is This For You?
So you've finally made it to retirement or have been retired for awhile now, congratulations!  You've earned it after a long, illustrious time in the work force.
Perhaps some of you who landed here are not even retired yet but are nearing that phase of life and are scoping out different types of self employment in retirement.
Depending on your situation, you may be searching for a new adventure in life. Or maybe you're enjoying retirement but looking to supplement your income. No matter what your situation is, there's a lot of opportunity for anyone looking to be self employed in retirement.
Below are a few ideas but there are endless possibilities.  It all depends on your interests, the amount of time you want to spend on a new venture, and if you are willing to spend any money on start up costs – for most opportunities it's not necessary.
---
A Few Things To Consider First
How much time do you want to devote to it?  If you have grand kids or love to travel, the last thing you want is a job to tie you down!  Try to determine the right work/life balance – with a heavier emphasis on the "life" portion.  After all, if you're retired, you've earned the right to make that a priority.
How much are you willing to spend on this new business?  Although it can be exciting to start up a new business now that you're retired, you may not want to be spend too much of your savings for starting up a new business.
What do you REALLY want to do?  Like a lot of retirees, you worked hard in a job for many years before retirement.  Being self employed in retirement can be a chance for YOU to finally be your own boss and do what you want to do!  This is your chance to be creative in what you choose to do and in complete control of how you want to run your business.
---
Some Self Employed Options In Retirement
Retail – Now may be the time to open up that tackle shop, flower boutique, second hand clothing or tool store, coffee shop or??  Check with the Small Business Administration website for more free information on getting this started.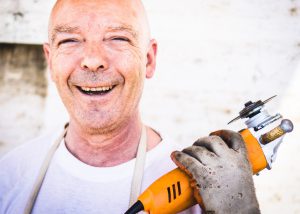 Handyman – I've personally hired retired contractors to work on my house and have asked them how they like it.
The answer is always positive – they get to take on jobs when they want to and decide how big the project will be.  This could be carpentry, plumbing, electric work, flooring, or odd jobs.
Sewing/Knitting – This can be a way to make money doing something you already love.  Maybe it's making quilts, repairing others clothing, dress alteration etc.  Advertise by placing a free ad on Craigslist, or posting with your local newspaper.  Of course the best advertising is word of mouth!
Day Care – If your own children are grown and haven't yet given you those grand kids then this may be an option for you!  This could be a short term foster care situation or a baby sitting service.  Again – make sure you set it up in a way so it doesn't dominate all your time.
My wife and I adopted through the state foster care system and, to this day, have a wonderful relationship with the retired foster care providers that took good care of our kids until we were able to adopt.  If this interests you, check with you local Department of Human Services and ask for the foster care/adoption worker.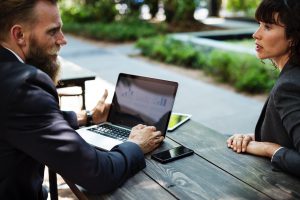 Consultant – If you were good at what you did in your job, consider hiring yourself out as a consultant.  You can work on a contract basis or freelance.  You can start by calling businesses in/around your local area.
You could even check in with your former employer – this can be a good option in that you'll know the ins/outs of the company but can provide valuable insights your experience brings.
Uber/Lyft Driver – these companies are becoming increasingly popular.  In my job, our company uses Uber and I have seen a large percentage of retired people (male and female) driving for Uber.  I always ask how they like it – and the vast majority say it's an easy source of income that allows them the flexibility to work whenever they want.
Starting An Online Business – Whether you're good at writing or not, there is a lot of opportunity on the web these days.  A popular way to make money on the side (or full time) is by blogging.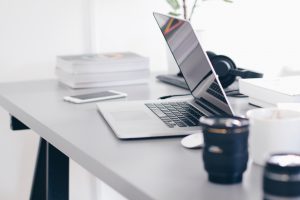 If you love writing, this can be a great option – just pick a favorite hobby or interest, develop a website, drive traffic to it, and make money selling products or services.
This can all be done from your home, on your own time, and is affordable on any budget.
For information on how to set up a website and set up an online business CLICK HERE.
Selling Online – You can sell your stuff on Craigslist , Ebay, or Amazon. Or you can scavenge for stuff at thrift stores or garage sales and resell it – this is great fun and an easy way to make a few extra bucks.
Pet Sitting/Dog Walker – If you're an animal lover, this one may be a great fit for you!  I'd love this one as well (although I'm not a big fan of snakes…maybe I'll stick to dogs instead:).  Advertise on Craigslist or in your local paper.
Temporary Employee "Temp" – If you're not sure what you want to do, but want to make a little extra money on the side this may work for you. There are a lot of temp agencies all through the country (US) and you can find as much or as little as you like.  Many people look to temp agencies during the holiday season as a lot of stores need extra help.
Data Entry – There is a lot of opportunity here as well and some of these jobs allow you to telecommute from home.  A great resource for finding these jobs is Indeed or Craigslist.
Art Studio – I guess this one could fall under opening up your own retail store, but I wanted to highlight it separately as a way to highlight the tremendous business potential available during retirement.  This could involve painting, glass blowing, sculpture, to name a few.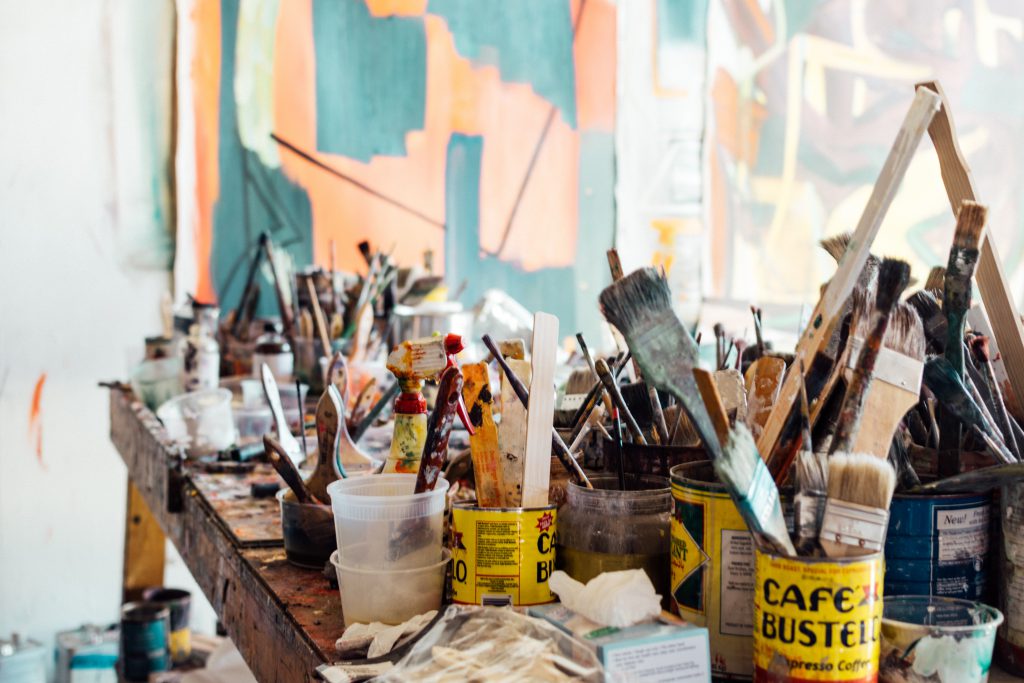 Along with selling your own art, you could sell others Art and/or teach classes as well.  This one could easily be done in your garage!
Freelance Writing – If you love writing and are knowledgeable about a certain topic/business, you can get paid for writing articles.  Sites like Fiverr , Ezine Articles , Hub Pages , or dozens of others will pay you for writing about your expertise.  The pay can range from $5 per article on up.  More information on this topic can be found here.
A few other ideas – Concierge, Event Planning, Landscaper, Life Coach, Property Manager, Interior Decorator, Cake Decorator, Photographer, Music Studio.
---
A Few Final Thoughts
By now I hope the creative juices are flowing and you're on the path to finding out what you really want to do.
Before starting any business, part time or other, it's a good idea to check with your local tax adviser on how this extra income could affect your overall finances.  It would really bite to incur high taxes for starting something that is supposed to be fun and stress free!
Whatever you decide to do – research research research!  There's a wealth of information on nearly everything nowadays so make sure you're well informed before getting going.
Lastly – have fun!  You've already worked hard in a career.  Now's your chance to do something you really want to do WHEN you want to do it – how awesome is that!
Thanks for reading and please leave a comment below if any of these have worked for you or if you have other ideas.