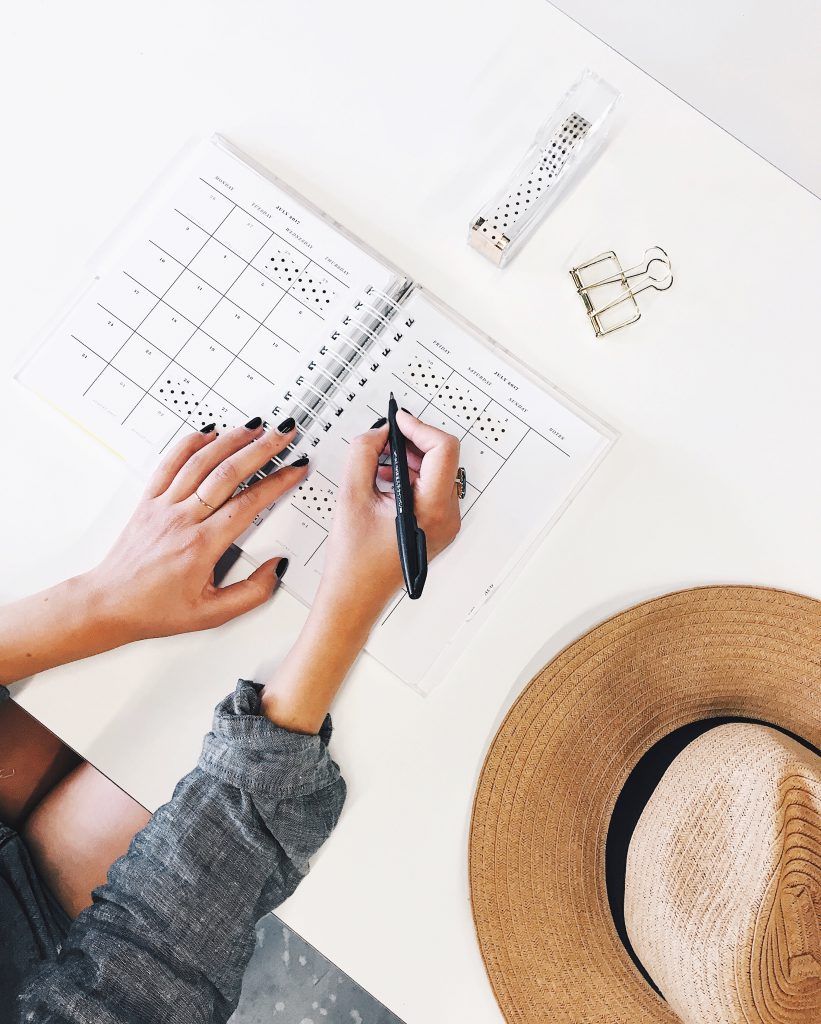 My guess is, if you're here, you have a strong desire to get your own business up and running but a lot of the more conventional business ideas require a lot of interaction with the public and that may not be your thing. I can relate! I'm not super shy or anything, but I just prefer more solitary activities that don't involve engaging with people all the time.
A few successful people who happen to be introverted are Eleanor Roosevelt, Albert Einstein, Bill Gates, Emma Watson, Jessica Chastain, Abraham Lincoln to name a few. After learning this, it's clear to me that being a bit more on the quieter side doesn't mean you can't be successful in any area you choose.
There are a lot of self employment options for introverts! Let's dive in and take a look at few ideas that stand out.
(This page contains affiliate links – it's, in part, how I make a living…but my main goal is to teach you something new!)
---
Driver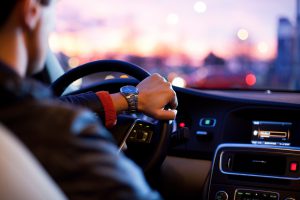 This could involve driving a truck, van, semi, taxi, or Uber/Lyft driver. This type of job could be full time or part time if paired with another part time opportunity.
Keep reading…maybe you could pair this with another part time self employment option listed below. More information on driving job opportunities can be found be found here.
---
 Blogging and Affiliate Marketing 
Build a website and write about something you love! And don't worry – it's not as scary as you might think. There are a lot of pre-made templates all ready to use so you don't have to know how to figure out how to do this by yourself. A simple google search will bring up dozens of website hosting options.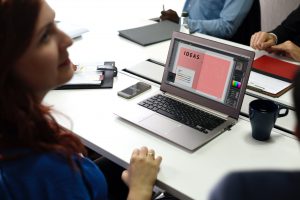 This is what I do and it's loads of fun (and remember, I'm an introvert too). I write about different types of self employment options that people can check out if they are interested in working on their own.
I link off to other products or articles and if someone purchases something from these links, I get a commission. It's not super complicated and you don't have to have a PhD to write on the internet. In fact, if you can write in a conversational way, you'll do much better.
The program I use is called Wealthy Affiliate. It's a simple yet comprehensive online platform that educates you on all you need to know to be successful as an Affiliate Marketer. What's included is an awesome web hosting service called SiteRubix, which provides gorgeous pre-made WordPress templates.
My review of Wealthy Affiliate can be found here.
All you have to do is write about a hobby, interest, passion, job, product etc. on your website. As you write more content, you'll start moving up the search rankings in google, bing, yahoo, and more. As this happens, you get more and more people (traffic) to your site. Some of these people will purchase things from your links or website, earning you commissions. Once you're established, your site can earn money 24/7. It's an amazing source of passive income!
More information on blogging and affiliate marketing can be found here.
Many people are making a GREAT living doing this. But just know, it's not a get rich quick scheme – you have to work at it and it takes time to get a following to your site…but it's so worth it!
If you have an idea of a possible website idea, type it in the box below to see if the domain name is available. You can also find more information there…
Affiliate marketing is just one way of making money online. There are dozens of ways to pull in some great income online. More information on affiliate marketing can be found here
---
Ebay
I have some friends making a living doing this and they love it. Ebay has been around for a long time now and has been a reliable source of income for thousands each year.
How To Make Money On Ebay?
Find quality used items at garage sales, thrift stores, or cheap clearance items at retail stores that could be sold online for much more.
Make your own products and sell them on Ebay. This can be particularly good if you have a product that is very unique, specialized, or in high demand.
---
Woodworking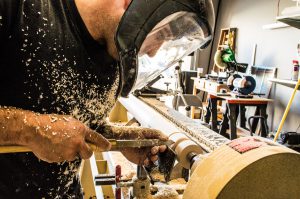 If you have skills in this area, design and make furniture, birdhouses, etc. Sell your products on Craigslist, Ebay, or Etsy.
Or look to market your products from your own garage, workshop, or at farmer's markets. Many consumers are willing to pay for quality, local goods vs buying things from the big box stores!
---
Junk Hauler
If you have a Pickup, Truck, or trailer, consider hauling people's junk away. You can post an ad on your local Craigslist in the "services" area.
---
Handyman (and this includes women too!)
If you're a "jack of all trades" consider a handyman business. This could include fixing things, building things, yard or lawn work, painting etc.  Again – advertise for free on Craigslist to get started. Check what other handymen are charging and price your services accordingly. Check this link for more information on starting a handyman business.
---
Mechanic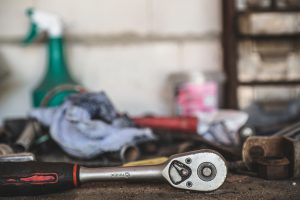 If you are good at fixing cars, trucks, tractors etc, this may be for you. If you have the space, you can set up a shop in your own garage.
Or stand out from the crowd by offering mobile repair services. People LOVE this kind of service – and if their car doesn't run, they'd much rather pay you to come to their location to fix it rather than pay to have it towed to a shop.
---
Custom Embroidering
If you're skilled at embroidery, customers can send you clothing, hats, scarves etc. that they want monogrammed or embroidered. You can charge them for these customized services. Again, Craigslist can be a great way to advertise your services locally. Or build a website showing a gallery of your work and designs.
---
Virtual Assistant
If you're organized and good on the phone, consider a career as a virtual assistant. You can offer to help with a variety of different tasks yet work remotely (from home!) as a virtual assistant. A great place to check out this service is at Upwork. A lot of people have signed up there and the pay range is impressive.
---
Pet Sitting
This has always appealed to me! If you love domesticated animals like cats, dogs, ferrets, snakes etc.this may be right up your alley!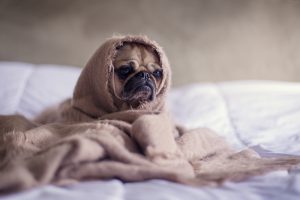 There are ways to make money watching other people's pets, walking dogs, making sure they have food, water etc.
Millions of people own pets but need someone to help care for their animals when they're at work or on vacation. I discuss more about opening up a pet service here.
---
Rodent Control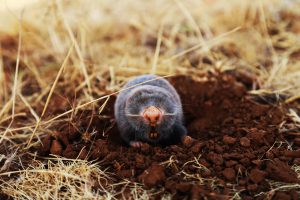 If you know anything about getting rid of moles, gophers, rats, mice and the like – this can be an excellent way to make money…if you have the stomach for it. Not just anyone is equipped to do this line of work, making this a potentially unique market for YOU to tap into.
Again – you could advertise your services for free on Craigslist or build a website promoting your business and what type of services you offer. How you choose to eliminate the pesky rodents is up to you:)
---
App Developer
The use of mobile apps will continue to rise. If you have the know how to develop these apps, you can create your own and sell them –  or offer your services to other businesses.
---
Final Thoughts
This is by no means an exhaustive list! I hope by now your creative juices are flowing and your seeing some potential ideas for becoming self employed. If the above ideas don't stand out, just simply tap into what you are passionate about and look for ways to build a business out of it.
A HUGE list of self employment ideas can also be found here
I'd also suggest considering taking on two or more of the above ideas as a way to pull together a full time income! For example – you could drive for Uber for a few hours during the day and still schedule time for walking someone's dog during the lunch hour.  And if that's not enough – start a blog or affiliate marketing site promoting a product from Amazon. Between these three methods alone, you can build a nice business from home!
Thanks for stopping by. If you have experience with any of these ideas or can offer other suggestions, please leave a comment below. The more information we share with each other, the better.