I love exploring different ways to become self employed and this topic really grabbed my attention. It may sound strange (maybe even lazy) to think you can actually make money watching videos, and I was skeptical too. But after some research, I found out that it's possible!
Hey – since a lot of us are watching TV or movies all through the week, why not get paid for it?
I discuss a few of the more popular options below. I think it's important to note that, individually, these options may not yield a full time income. But if you are able to combine a few of them and can carve out some time to devote to this, you can definitely cushion your bank account.
You can learn more ways to become self employed here.
---
Swagbucks – This is a favorite of many because Swagbucks has been around for awhile and has proven that it's a reliable. You can earn money through gift cards or Paypal cash for watching videos, surfing the web, taking online surveys, or shopping online.
Netflix – Get paid to watch movies! Well, you have to be a "tagger" to watch their movies and make recommendations to other subscribers. As you may already know, there are lots of binge worthy programs on Netflix – now you have a chance to make some money watching them!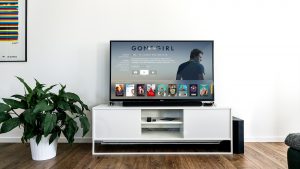 You have to put in a lot of time (many hours)  watching Netflix to make any real money, but if you're planning to watch Netflix anyway, why not make some money doing it. Check out Netflix Job Board for details.
Inbox Dollars – It doesn't get much easier than this set up.
1) Click on the image of one of the companies on their website
2) Watch all the videos and activities and do all the activities they request of you.
3) Earn cash for doing what they ask – sweet huh!
I've noticed that videos are not available all the time. But not to worry, they also have TV watching available as well. And if that's still not enough for you…they have surveys you can fill out to earn money as well. It's usually opinion surveys, profile surveys, household surveys etc.
Perk – Another way to get paid for watching TV! As you watch, you accumulate "perk points" which you can later redeem in the form of gift cards or cash. Gift cards can be for Amazon, Walmart, Gap, Starbucks and more.   You can also get paid for shopping, running errands, and playing games as well.
Other ways to earn Perk Points is by watching popular videos, movie trailers, and app trailers. And you can get more Perk Points instantly for completing promotions from brands like Groupon, Uber, and Gamefly. It also has an app for your mobile phone, making it easy to do on the go!
Viggle – Viggle is a partner company to Perk, providing many of the same offerings as Perk. The focus is more on watching live, streaming TV but offers Perk Points as well.  They also offer chances to win prizes and sweepstakes which is pretty cool too!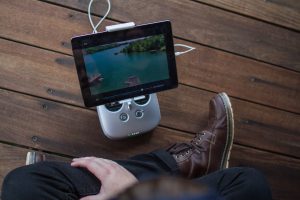 Quick Rewards – With Quick Rewards, you can get paid to watch videos, take surveys, shop, or play games.
It has been around since 2002 and boasts of having 50 ways of redeeming credits, even offering payments via PayPal.
Online reviews of Quick Rewards are mostly favorable.
There are other options available as well, but these seem to be the most trusted that I discovered.
---
Pros

   It's easy to do.

   It's enjoyable.

   You can include your family and friends.

   Free to join.

   Great way to supplement your income.
Cons 

   You need to spend a lot of time watching before earning credits.

   Depending on the program, you will receive gift cards, not cash.

   It will take A LOT of TV watching to make a living from this.
---
How Can I Make More Money?
After reviewing the pros and cons above, I definitely DON'T want to discourage you from making money by watching videos or TV.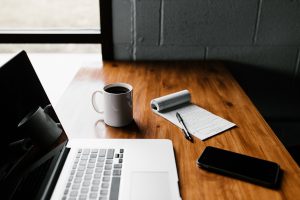 But I want to be realistic about how much money can be made watching videos…It simply may not be enough for a full time income, depending on your situation.
However, don't fret! There are a plethora of full or part time self employment options you can pursue IN ADDITION to this.
Perhaps by combining a few of them, you can make a few bucks on the side or, if you work hard, even replace your full time job!
So where do I find these options?  Many are discussed all through this site, but there are hundreds of ideas – it really comes down to what you enjoy doing.
Here are a  few ideas that come to mind that can be done either part or full time:
For a more comprehensive list of ideas, click here.
I hope your wheels are spinning now – there are many ways of making a living by traditional and non-traditional means thanks, in large part, to the internet!
To see what the program I use, read about it here.
---
Final Thoughts
I hope you've learned a bit more about how to make money by watching videos. It was a blast checking out all the different ways to make money by doing something so fun!
Thanks for stopping by and if you've used any of the options above, leave a comment below.  I'd love to hear about your experience.